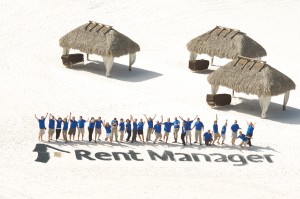 Our focus on providing you with the best-possible products and customer service is a never-ending pursuit here at LCS and Rent Manager®. We're always looking to hire the top minds in order to expand our departments and add resources you can use to grow your business.
In fact, it's why we have increased our staff by 31% during the past 12 months.
That means more developers working on Rent Manager advancements, more system administrators to maintain the Rent Manager Online servers, and'most importantly'more support technicians to answer your questions and help you with your software.
In addition to our regular employees, LCS's internship/co-op program provides students from universities throughout Ohio and Kentucky with valuable, immersive work experience. Since January of 2013, we've given resume-ready training to 21 students pursuing degrees in computer science, professional writing, information technology, web development, and a variety of other fields of study.
Expanding our staff to accommodate the growing needs of our most important asset (you!) is just one of the ways LCS and Rent Manager continue to focus on providing a fantastic customer experience you can't find anywhere else.