Schedule Your Free Demo of Rent Manager
From comprehensive accounting and contact management, to complete work order and mobile capabilities, Rent Manager handles all of your property management tasks in a fully integrated software suite.
Ready to dive in? Fill out the form below to schedule your free demo.
Tech Tuesday – Automated Lead Nurturing
May 17, 2022
Weekly Webinar – Essential Accounting Features
May 19, 2022
Information Management Network (IMN) Single Family Rental Forum (East)
May 23, 2022
Tech Tuesday – Does your website drive leases while you're sleeping?
May 24, 2022
Weekly Webinar – Commercial Management
May 26, 2022
Rent Manager User Conference (RMUC)
October 24, 2022
To schedule your online demo, please complete the form below!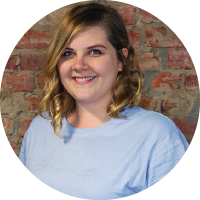 Kristin Hatten Howell
Alltrade Property Management

Rent Manager has changed the face of our business and continues to be an asset for our team and our clients.