Awards and Accolades
The following are some of the recognitions that Rent Manager and its parent company, LCS, have received for the organization's industry-, employment-, and community-related efforts.
Tech Tuesday – Understanding Renters and Liability Insurance Options
August 9, 2022
Weekly Webinar – Reporting Tips & Tricks
August 11, 2022
Tech Tuesday – A Fast and Fair Approach to Tenant Screening
August 16, 2022
Weekly Webinar – Database Administration
August 18, 2022
Tech Tuesday – Improving Tenant Relations with Elevated Property Care
August 23, 2022
Rent Manager User Conference (RMUC)
October 24, 2022
COMPANY RECOGNITIONS
---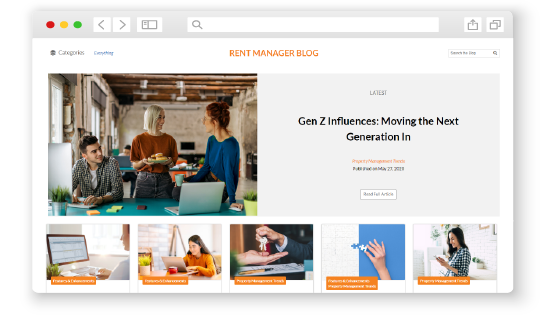 More on the Blog!
The Rent Manager Blog is a continuously updated and cultivated resource that's designed to inspire and inform property management professionals through thought-provoking articles, time-saving technologies, Rent Manager tips and tricks, customer spotlights, company news and announcements, and more.
Ideal for portfolios of every size, Rent Manager is your key to an effective and efficient property management business.

Don McLin
Heartland Property Management

The software itself offers a lot of tools that help our office do our job more efficiently and effectively. On top of that, the customer service is excellent.