Awards and Accolades
The following are some of the recognitions that Rent Manager and its parent company, LCS, have received for the organization's industry-, employment-, and community-related efforts.
Master the Rental Process with Leasing Automation
September 22, 2020
Ownership Transfer Wizard
September 24, 2020
Southeast Community Owners (SECO) Symposium
September 28, 2020
Predictive Apartment Marketing
September 29, 2020
Accounts Payable Reports
October 1, 2020
COMPANY RECOGNITIONS
---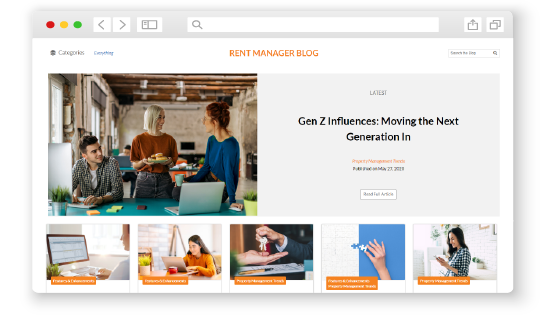 More on the Blog!
The Rent Manager Blog is a continuously updated and cultivated resource that's designed to inspire and inform property management professionals through thought-provoking articles, time-saving technologies, Rent Manager tips and tricks, customer spotlights, company news and announcements, and more.
Ideal for portfolios of every size, Rent Manager is your key to an effective and efficient property management business.

Jon Ondrak
Locke Lane Management

This software is ROBUST, but with easy to understand interfaces for everyone – from controllers to maintenance personnel. The flexibility and adaptability of RMO surpasses its competitors who have larger market share. For the price, you CANNOT beat it.