Awards and Accolades
The following are some of the recognitions that Rent Manager and its parent company, LCS, have received for the organization's industry-, employment-, and community-related efforts.
Tech Tuesday – How to Set Up and Track the Right Maintenance KPIs for a Successful 2023
February 7, 2023
Weekly Webinar – Short Term Rentals
February 9, 2023
Weekly Webinar – Introduction to Scripting
February 16, 2023
Tech Tuesday – Be a Service Superhero with "Single Source of Truth" Data
February 21, 2023
Weekly Webinar – Receivables Basics
February 23, 2023
Rent Manager User Conference (RMUC)
October 23, 2023
COMPANY RECOGNITIONS
---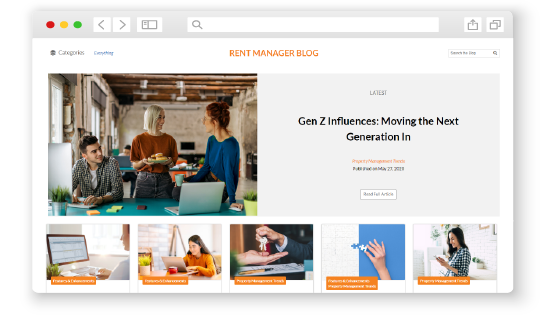 More on the Blog!
The Rent Manager Blog is a continuously updated and cultivated resource that's designed to inspire and inform property management professionals through thought-provoking articles, time-saving technologies, Rent Manager tips and tricks, customer spotlights, company news and announcements, and more.
Ideal for portfolios of every size, Rent Manager is your key to an effective and efficient property management business.
Kevin Tinsley
Foresight Village Apartments

I am very pleased with the software, and I'd recommend it to anybody. The interface is intuitive, the training is reasonably priced, and most of all, the customer support is great.