Customer Support
Rent Manager exists to make your work life easier and your business more profitable. There's no shortage of ways the program can advance your operation. If you require help along the way, our award-winning Product Support department will provide the expert guidance and best practices you need to make the most out of your software experience.
Award-Winning Product Support
Our award-winning customer service team is here to help when you have a Rent Manager question. Each Product Support Representative specializes in specific aspects of the program, so you can rest assured you will receive expert guidance when you need answers.
Support Hours
Monday – Friday
8:00 am – 7:00 pm Eastern*
800-669-0871
Contact Support
*If you have an urgent issue during non-business hours, Rent Manager representatives are available to assist you with late night and weekend emergency technical support.
If you choose to email us about your Rent Manager inquiry, please include your name, phone number, company name, the nature of the problem, and details about your attempts to resolve the issue. This information will help us expedite your request.
Customer Success with Premium Support
The Rent Manager Customer Success program is dedicated to improving your overall experience with our software. We partner with your organization, learn everything we can about your operation, and develop relationships with your business's key decision makers. When you invest in Customer Success with Premium Support, we dedicate a team of Customer Success Specialists (CSS) to your business. Your key decision makers can reach out to your dedicated Customer Success team for anything—product demonstrations, recommendations, best practices, long-term planning, and even Rent Manager technical support.
The Premium Advantage

Susan Austin-Fleck
Austin-Fleck Property Management

I love that I can call a Premium Support Team member who can easily see everything that's going on without me recapping all the details.

---
Rent Manager Help File
The Rent Manager Help File provides information about every aspect of the software. Instantly access this invaluable resource from within the program by pressing the F1 key in Rent Manager or the question mark icon in Express—this will open the Help File topic that is specific to the portion of the program you're working in.
Rent Manager User Forum on Facebook
Sometimes the best advice can be found not from our experts, but from other Rent Manager users. That's why we created the Rent Manager User Forum—a private Facebook group that allows our customers to connect, interact, and discuss the software and its capabilities with one another—asking questions about various features, sharing tips, and best practices.
You must be a current Rent Manager customer to join—become a member today!
User Resources
We offer a wide variety of solutions and resources to personalize your software experience and answer your questions. Connect with representatives to resolve complex issues, find Rent Manager Online installation instructions, submit feature requests with your ideas for enhancing Rent Manager, and more.
---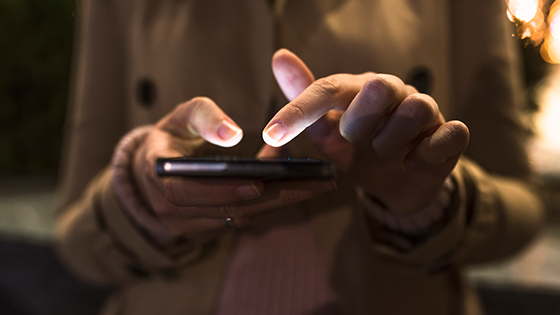 Tenant Resources
Ideal for portfolios of every size, Rent Manager is your key to an effective and efficient property management business.

Joyce Fournier
DFW Summit Reality

Rent Manager support is quick and they know what they are talking about. We know we can pick up the phone, call Rent Manager, and fix the problem in five minutes.