Training
Rent Manager's training opportunities empower you to gain a full understanding of the software. Our comprehensive, interactive learning resources can help you build a foundational knowledge of the software, set up your database, optimize Rent Manager to meet your business' particular needs, and train new employees quickly and completely.
We provide a variety of options—from instructor-led courses to self-guided eLearning—as well as custom solutions tailored to fit your operation's exact training requirements.
Training Calendar
Each month we bring you a variety of ways to enhance your Rent Manager knowledge. Click on a session in the calendar to view the full description and registration information!
---
Rent Manager University
Rent Manager University (RMU) is an all-inclusive training portal, jam-packed with hundreds of courses, instructional videos, and guided self-learning opportunities. All conveniently packaged behind one login, this robust training platform is the same program we use to train our employees on Rent Manager.
---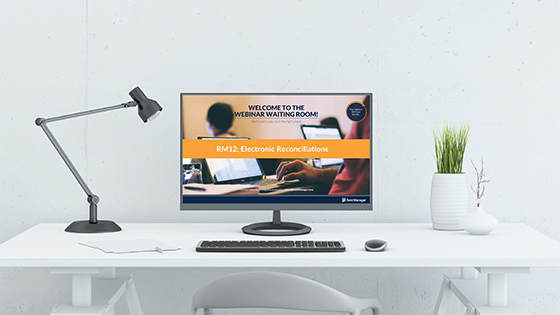 Guided Online Training
The Rent Manager Training department provides tools and resources for every learning type with several guided online training options. Fully engage with the software and gain valuable best-practice knowledge through the Virtual Classroom, Weekly Webinars, and Tech Tuesdays.
Virtual Classroom
Engage and connect with your fellow Rent Manager users in a live, digital classroom setting as a Rent Manager expert demonstrates how to accomplish essential tasks within the software.
Weekly Webinars
Join Rent Manager experts from our Training team as they take a deep dive into a new Rent Manager feature or enhancement every week. This FREE session occurs every Thursday at 2:00 PM Eastern.
Tech Tuesday
This complimentary webinar series highlights the most innovative technology and thought-provoking trends in the property management industry. Our integrated providers host each session on Tuesdays at 2:00 PM Eastern.
Rent Manager Certification
Achieving the Rent Manager certification positions you as a leader in the property management industry, opens doors to future opportunities, and sets you apart from the crowd. Rent Manager is pleased to offer online certification testing that enables you to continue your professional development from the convenience of your office or home.
Our expert Training team administers each assessment experience. And unlike typical multiple choice/fill-in-the-blank tests, you will demonstrate your knowledge of the software by completing hands-on activities in the program. You also choose which platform you test in—Rent Manager 12 or Rent Manager Express.
Certification assessments are currently available for the following competencies:
Rent Manager Core Certification – This accreditation demonstrates that you're adept at handling standard day-to-day tasks related to property management within the program. Click here for a full overview of the topics covered in this test.
Fee-Based Management Certification – This endorsement shows that you've demonstrated the ability to complete the essential tasks related to fee-based property management using Rent Manager. Click here for a full overview of the topics covered in this exam.
Bookkeeping Certification – This certification broadcasts your competency handling crucial tasks related to bookkeeping using Rent Manager. Click here for a full overview of the topics covered in this exam.
Award-Winning Training
Recognized by leading professional development companies; our award-winning training ecosystem is designed to help you and your team learn how to make the most of Rent Manager.
Custom Training & Consulting
If you have unique training needs, we will work with you to develop, plan, and conduct a specialized Rent Manager course that deals with the topics relevant to your business. Customized training can be conducted at our facility or yours in full-day classes, or via an online virtual session.
Each training block is customized to meet your specific needs and is presented by knowledgeable instructors who are capable of providing individual tutoring or group training.
Ideal for portfolios of every size, Rent Manager is your key to an effective and efficient property management business.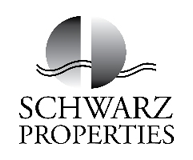 Kerry Lawrence
Schwarz Properties

My experience with Rent Manager is wonderful, they are very knowledgeable and equipped with the information I need. I also love Rent Manager University… it really helps a lot.