Contact Us
Whether you have questions about our software and its capabilities, you need technical support, or you would like to schedule a free demo, our team is here for you.
Weekly Webinar – Move In Made Easy
October 21, 2021
National Association for Residential Property Managers (NARPM) Annual Convention
October 26, 2021
Tech Tuesday – Have You Felt the Impact of Laws & Regulations?
October 26, 2021
Weekly Webinar – Move Out and Turnover Processing
October 28, 2021
Columbus Apartment Association (CAA) Multifamily Expo
November 9, 2021
Rent Manager User Conference (RMUC)
November 9, 2021
How Can We Help?
Please select a topic related to your inquiry. If you don't find what you need, fill out our contact form and we will reach out to you!
Ideal for portfolios of every size, Rent Manager is your key to an effective and efficient property management business.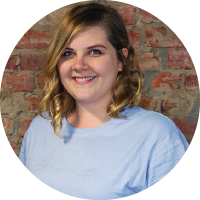 Kristin Hatten Howell
Alltrade Property Management

Rent Manager has changed the face of our business and continues to be an asset for our team and our clients.