Accounting
You can feel completely confident in your finance management with Rent Manager's complete accounting capabilities. Conquer everything from rent collection, owner payments, bank reconciliations, and more. Rent Manager is designed to enhance and streamline all of your high-level accounting processes.
Complete Double-Entry Accounting System
Rent Manager's double-entry accounting system is equipped to handle every aspect of your finances. Whether you manage one community or thousands of properties, our customizable system allows you to gain complete control over your accounting data with time-saving accounts payable and receivable processes. Rent Manager functions in cash and accrual accounting simultaneously. Manage everything from one-time transactions to electronic bank reconciliations in a single user-friendly program.
Accounts Receivable
Maintain your monthly A/R processing cycle with Rent Manager. Handling receivables has never been easier—charge, receive, and deposit payments through our streamlined accounting system.
Accounts Payable
Track and manage your payables with Rent Manager. Create and pay one-time bills received from vendors, and write and print checks directly from the software. Your entire Accounts Payable cycle is made easier with solutions designed to keep you organized and save time.
Payments
Electronically process tenant payments, owner contributions and distributions, and vendor bills through Rent Manager in real time. One-time transactions, batch payments, recurring disbursements—these integrated receivable and payable capabilities help keep you and your customers up-to-date and on time.
Electronic Reconciliations
Streamline the complex and often time-consuming process of reconciling your bank and credit card accounts by utilizing Rent Manager's Bank Sync feature. Bank Sync allows you to securely connect your accounts to Rent Manager. Once synchronized, your real-world bank and credit card transactions will appear in the software for simple reconciliation—saving you valuable time. If you find any unmatched transactions during the reconciliation process, you can quickly create transactions in Rent Manager to balance everything with ease.
Use the search tool below to see if your financial institution is compatible with Bank Sync. Please note that while your bank may be listed as a compatible institution, not all account types are supported.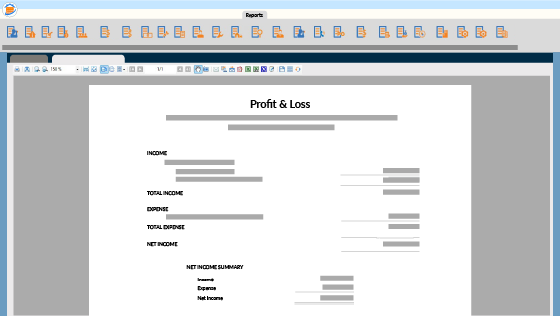 Financial Reporting
Rent Manager's top-notch financial reporting features organize and summarize your financial data in a comprehensive and customizable format. Accounting staples like the Balance Sheet, General Ledger, and Profit & Loss can be generated in seconds in both cash and accrual accounting bases.
Rent Manager is also outfitted with property-management-specific financial reports, including the Aged Receivables, Charge Detail, and Delinquency Report statements. Determine the state of your finances with ease using our advanced financial reporting capabilities.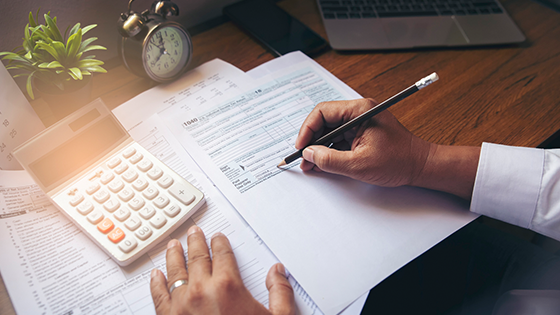 Tax Tools
Between your daily responsibilities and planning for the year ahead, finding time to navigate the road of proper 1099 filing can feel almost impossible. With Rent Manager's comprehensive and easy-to-use tools, tax season doesn't have to be a stress-fueled few weeks. You can access our top 6 tips for year-end close by downloading our free Year-End Close eBook. Generate vendor and owner 1099s, verify amounts, enter expenses, and other essential tax time duties.
If you're submitting 1096-Transmittal, 1098-Mortgage Interest, or 1099-Misc paper forms to the IRS, be sure to purchase your tax forms from Safeguard. Only Safeguard provides tax forms that are compatible with Rent Manager and designed to meet the IRS filing requirements.
Budgeting
Plan your finances with Rent Manager's comprehensive budgeting features. Measure income, track expenses, and develop informed financial projections. To ensure your company spending is on track, set budget warnings to appear on financial transactions that may approach or exceed your budget goals.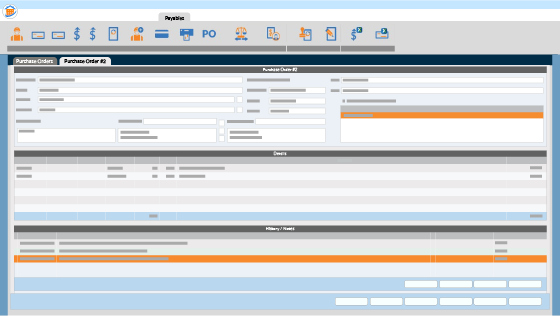 Purchase Orders
Stay organized and maintain a historical record of your purchases. Set statuses to easily determine which purchases are pending, approved, or denied. Establish workflows to create and reply to purchase orders in an efficient manner. Purchase orders can also be linked to bills or invoices, and when the items are received, the quantity can directly increase the number of available inventory items.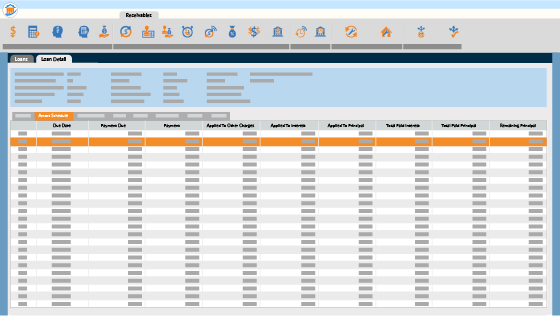 Loan Manager
Loan Manager simplifies home loan complexities by enabling you to track thousands of owner-financed loans within Rent Manager. This comprehensive feature eliminates the need for third-party loan programs and lets you to charge principal and interest amounts directly to the tenant, just like rent charges.
Estimate monthly payments with a clear forecast of each individual's payment plan; calculate loan payoff amounts; you can even pre-qualify and quote loans on the spot.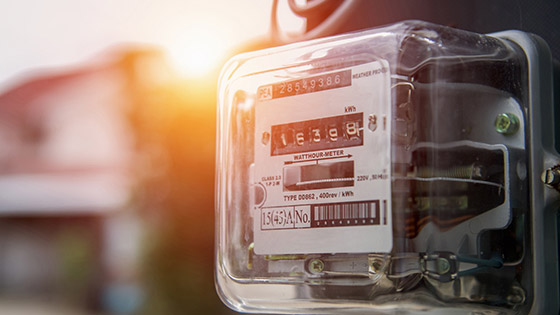 Utility Billing
Simplify utility billing with Rent Manager. Every billing period, you enter in your meter readings for gas, water, electric, and sewage. Once utilities have been calculated and posted, you can quickly charge your tenants for their consumption right within the program. This streamlined method keeps a record of your tenants' and units' consumption history while ensuring this crucial piece of property management is incorporated into your software.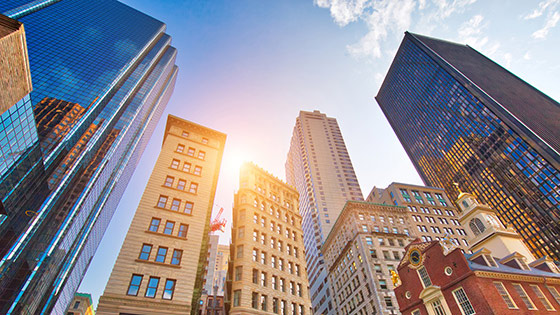 Commercial Module
Rent Manager's Commercial Module enables you to manage various commercial charges and reconcile them against commercial expenses. Easily calculate, distribute, and reconcile one-time and recurring charges associated with your properties. Produce versatile, informative statements for your tenants, owners, and vendors with the program's comprehensive collection of commercial property reports.
Ideal for portfolios of every size, Rent Manager is your key to an effective and efficient property management business.

Manja Fields
Imperial Realty Management Corp.

Working with Rent Manager's customer service department has been one of the best experiences I've had with a company. They make me feel heard and make the solution for the issue clear.