Maintenance
Quick response times = happier tenants. Manage maintenance issues efficiently and track their progress from creation to completion in Rent Manager. Handle service issues, conduct inspections, enter meter readings, tackle checklists, track inventory, and more with the software's vast maintenance capabilities.
Keep Track with Service Issues
Service issues help your team organize and stay ahead of your ever-changing list of maintenance tasks. Create, track, manage, and resolve service issues from within your database. Turn service management into a revenue generator for your business with Rent Manager.
---
Issue Checklists
Manage and conquer your to-do list with Issue Checklists. Implement Issue Checklists for service issues that require several steps to be accomplished before final completion. Create a checklist item for each step of the process. When a step is finished and marked as completed in Rent Manager, you can advance the issue to another user in the process—inspiring a fluid, easy-to-follow workflow.
Service Tech Map
Track your service techs' locations and gauge productivity levels with the Service Tech Map. When an rmAppSuite Pro user checks in to a service issue, the map will update their location using the device's GPS.
This innovative mobile capability fully integrates with your Rent Manager 12 database and enables you to open the map in the office to see how efficiency levels are faring. 
Work Orders & Integrated Billing
Simplify your payables and receivables by integrating billable expenses into work orders. This billing and invoicing tool allows you to charge back expenses to tenants or owners in the form of invoices, and optionally add a markup amount to each billable expense as part of the reimbursement.
---
Inspections
Inspections play a major role in the maintenance process. Streamline and standardize your inspections procedures with Rent Manager. Inspection templates are completely customizable, allowing you to create assessments based on the unique specifications of each property and unit type.
Make Ready Boards
The make-ready process is often costly and labor-intensive. Simplify unit turnover with organization and clear task delegation via Rent Manager's Make Ready Board. This feature displays the units you've assigned a make-ready process, with color-coded statuses for associated service issues and inspections. Make your to-do lists more manageable with Make Ready Boards.
Metered Utilities
The Metered Utilities module simplifies utility billing and integrates seamlessly with Rent Manager. Every billing period, you'll enter in your meter readings and quickly charge your tenants for their utility consumption. Meter readings can be conveniently entered into the software through a multitude of different avenues; scanners, mobile devices, and imports to name a few. Make the most of your time in the field with meter readings using rmAppSuitePro, our mobile app for Rent Manager features on-the-go.
---
Project Management
Transform multifaceted tasks—like tenant move-ins and move-outs—into straightforward steps. Ensuring that your units are move-in ready and/or initiating the unit-turnover process can be time- and labor-intensive, and doing so requires clear communication between your team and your tenants.
Getting organized is the first step, and Rent Manager can help!
Ideal for portfolios of every size, Rent Manager is your key to an effective and efficient property management business.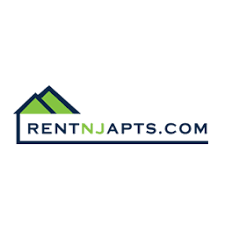 Joseph Feldman
LPZ Management

Giving the users flexibility for customization within Rent Manager and through the available Integrations save us a ton of time and has made our procedures more professional.