Rent Manager's incredibly adaptable integrated providers offer you the freedom of choice. The choice to build your own solutions, expand the software's capabilities, and automate your business efforts with innovative technology. Since our last Quarterly Integrations Periodical, we have added eight new integrations with another six on the horizon. Our latest integration additions can amplify your tenant screening, property reviews, maintenance efforts and so much more.
Available Now
ACRANET offers extensive and accurate tenant screening solutions. They go well beyond the online, instant criminal, and eviction searches—they are committed to verifying accuracy and go deeper than a typical database search. ACRANET's experienced research team investigates previous housing and employment history to ensure all of the prospect's provided information is truthful and can be verified.
With more than 20-years' experience, ACUTRAQ Background Screening, Inc. is a leading provider for accurate information delivered to landlords, property managers, and employers. ACUTRAQ verifies each applicant's past employment and housing with phone calls so you don't have to. They meticulously check into criminal and eviction history while also running credit reports that reveal a financial summary and I.D. alerts.
Online reviews determine where and how consumers spend their money. Accumulating positive online reviews greatly improves your standing with potential tenants. BlueJay Reviews automates the review process by sending review solicitations to happy customers, review marketing, and monitoring reviews across all major review sites from the dashboard.

BuildingLink allows you to have full control over your operations with dozens of modules and applications, including resident package displays, emergency broadcasts, and more. Through advanced organizational tools, discover everything you need to know about your property. Retain tenant information, manage incoming packages, and view all maintenance requests and trends.
Greatly improve resident satisfaction with HappyCo. This platform streamlines inspections, project management, remote monitoring, and offers exclusive access to real-time maintenance reporting.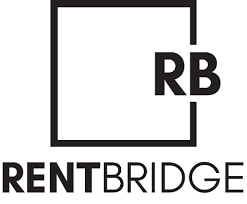 Rent Bridge connects the many dots of property management. Weave together your administrative, marketing, operating, maintenance, and service tools into one manageable system that automates workflows and rids you of costly errors.
Simplify your inspections process with SnapInspect. Their easy-to-navigate app provides users with full access to their portfolio while working in the field. Complete inspections and upload results and findings to the cloud instantly. Create custom dashboards and reports that highlight property expenses, maintenance costs, and more. SnapInspect's features are applicable for all facets of the property management industry.
When prospects use Zumper, they can instantly apply and jump to the front of the line for properties they're interested in. This competitive edge allows potential renters to find their desired space in their own time. Prospects can filter by location, price range, bedroom count, pet-friendly, or amenity and receive notifications when a new listing is posted.
Coming Soon
Core Logic takes an innovative approach to property insurance. They understand that no two properties are the same and offer coverage for everything from structural risks to natural disasters. Core Logic has underwriting survey assistance as well as more than 70 Risk Reports, which display everything from flash-flood to sewer-backup risk scores.
Keeping your residents engaged is vitally important, especially now. People who feel they are part of a welcoming community that hosts a variety of fun events are far more likely to review your property positively and renew their lease. Flamingo ensures your resident events never go stale. They keep events fresh with innovative ideas based on your budget, amenities, and resident demographics.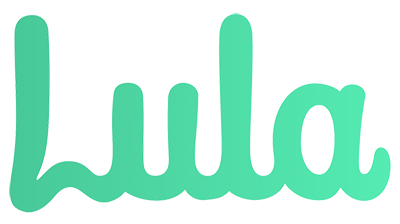 Lula understands the complexities of the make-ready process. Their advanced technology is designed to eliminate the need for multiple vendors and reduce costs for property owners and managers. Automate maintenance requests and quickly schedule the next available Lula professional to conquer the job.
Respage is ready to curate your marketing content. Their talented team is equipped to handle all of your digital marketing efforts, including sourcing and publishing social media, noting which posts your residents engage with the most, and managing the ever-changing landscape of Facebook ads.

Screen tenants easily and effectively with Rent Perfect. Combined with a team of licensed private investigators and innovative technology, Rent Perfect ensures you're permitting great tenants to lease your units. Rent Perfect was built by landlords, for landlords. They understand the specific needs of the property management industry.

Rhino works tirelessly to tackle housing affordability. They are revolutionizing the rental industry by swapping security deposits for qualified insurance agents, allowing you to lease units faster. When owners enroll with Rhino, you're satisfying the requirement of a security deposit while using insurance to safeguard your property.
For information about all of our integrated technology providers, be sure to visit our Integrations page.
And if you're a technology provider who's interested in integrating with Rent Manager, please reach out to our Integrations Team.