Quality, Urgency, and Execution. These watchwords guide everything that we do here at LCS and Rent Manager. It is because of these values, and our continual strides to provide one of the most technologically advanced and uniquely customizable software solutions to the property management industry that we are able to receive numerous recognitions, awards, and accolades throughout the year. Our president & CEO, our leadership team, and every single employee of LCS have the same goal in mind: guaranteed success for our company and our customers.
This list of recent accolades demonstrates one shining example of that goal coming to fruition…
Rent Manager was named a leader on the 2018 FrontRunners quadrant for property management software, powered by Gartner Methodology. This FrontRunners analysis is a data-driven assessment identifying products in a given software market like property management that offer the best capability and value for small to mid-sized businesses. The results were based on actual end-user reviews and ratings, public data sources, and data from technology vendors. With a capability score of 4.11 and a value score of 4.27, both out of a possible score of 5, Rent Manager was ranked in the top five among the top 22 property management software programs included on the quadrant. A total of 198 products were considered overall. Read more

---
G2 Crowd has identified Rent Manager as one of the best Property Management Software offerings, based on its high levels of customer satisfaction and likeliness to recommend ratings from real users on the G2 Crowd website.
G2 Crowd, the world's leading business solution review platform, leverages more than 381,000 user reviews to drive better purchasing decisions. Business professionals, buyers, investors, and analysts use the site to compare and select the best software and services based on peer reviews and synthesized social data. Every month, more than one million people visit G2 Crowd's site to gain unique insights. Read more

---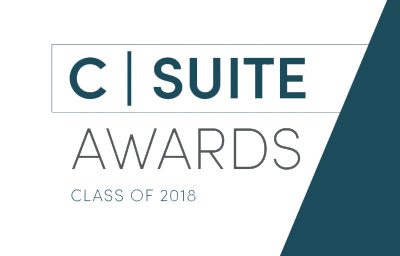 LCS President & CEO, Dave Hegemann honored by LEAD/Tribune Media at the 2018 C-Suite Awards, honoring our region's leading chief executive officers, chairmen, chief operating, information, marketing and financial officers and other C-level executives. The criteria for the C-Suite Award is based on the individual's invaluable contributions to their organization and our region, as well as his/her personal leadership characteristics that cultivate a thriving and progressive community.
---
LCS lands a spot on the HousingWire magazine HWTech100 List. HousingWire editors pored over hundreds of applicants and scored each entry to arrive at a consensus on the final list of the top tech firms in the mortgage finance space. This program recognizes the leading technology and software companies from companies with a single offering to companies that may house ten or more different software platforms. The number of fintech companies serving the mortgage industry has exploded over the last several years making the choice of just 100 companies this year very difficult, said HousingWire Magazine Editor Sarah Wheeler. Companies in the 2018 Tech100 represent the leading edge of solutions and services that will propel mortgage companies toward success."  Read the magazine coverage here
---
The Rent Manager API Team was nominated for Tech Team of the Year for the Cincinnati Business Courier's eighth annual Innovation & Technology Awards, in recognition of their phenomenal growth in 2017. From nearly doubling the size of their team, to more than tripling the lineup of API partners and customers, it was an impressive year of dedicated development, that is continuing to progress as we advance through 2018. The awards recognized companies in nine different categories that are transforming technology and introducing innovative products and services to the Tri-State, and we are thrilled to be featured as one of the biggest tech players in our region.  Read more
---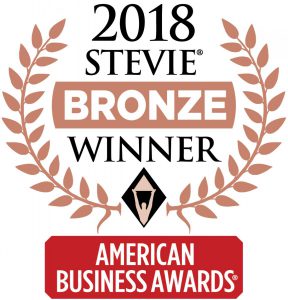 The Rent Manager Product Support Department received a Bronze Stevie Award for Customer Service Department of the Year, in recognition of the department's 2017 reorganization, which resulted in significant improvements in customer hold-times and satisfaction ratings. The American Business Awards are the U.S.A.'s premier business awards program. More than 3,700 nominations from organizations of all sizes, in virtually every industry were submitted this year for consideration in a wide range of categories. We couldn't be more proud of our product support team for their dedication and hard work for Rent Manager users across every industry we serve. As some of our company's best and brightest product experts, we rely heavily on the knowledge and passion of this team each and every day, and so do our customers, Andy Williamson, director of customer support and IT services for LCS and Rent Manager.  Read more
---
LCS has been named one of The Enquirer Media Top Workplaces in Cincinnati for the seventh consecutive year! LCS ranked second in the mid-size company category, and President and CEO, Dave Hegemann, received the Best in Show Award for Leadership among all companies nominated. Enquirer Media works with employee engagement company, Energage, to identify the area's Top Workplaces each year by going straight to the source: the employees. A survey that measures company details including work-life balance, leadership, company values, benefits, and more collects insights from nearly 40,000 people working at 184 companies throughout the Cincinnati region. Results are aggregated and announced in the spring.  Read more
---
After waging it's third statewide search, Ohio Business Magazine has once again chosen LCS as one of the Best Workplaces in the state of Ohio! As if winning top workplace designations in our hometown weren't enough, in 2018 we got further proof that we have one of the best workforces here at LCS. With Rent Manager users across the country, it's great to be able to show that we not only top lists in our hometown, but we rank among the best in the entire state.
---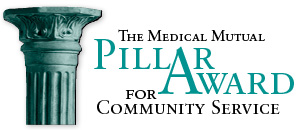 In recognition of employees' yearly philanthropic efforts, and the support that LCS provides to such endeavors, in early 2018, President & CEO, Dave Hegemann, accepted the Medical Mutual Pillar Award for Community Service on behalf of his employees. Throughout the year, employees engage in fundraising events and volunteer opportunities to support the surrounding communities. Whether donating canned foods, holiday gifts, or making monetary donations, the employees of LCS are proud to support the communities that we serve. Read the magazine coverage here
---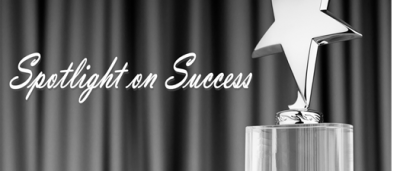 The Rent Manager team took home two awards from the Greater Dayton Apartment Association at the "Spotlight on Success" awards banquet. Rent Manager won in the vendor categories of Community Presence and Service Achievement.
The Greater Dayton Apartment Association's Spotlight on Success Awards acknowledge excellence within the apartment industry in the Greater Dayton area. Winners of the Spotlight on Success Awards demonstrate to their community, customers, and peers their company has the physical qualities, marketing creativity, and management caliber necessary to be called one of the best in the Greater Dayton area.