Cincinnati, Ohio (April 15, 2014) – London Computer Systems (LCS), developer of the property management software, Rent Manager®, and other business-critical technologies, is pleased to share that the company was honored with an Above and Beyond Award in recognition of its extraordinary support of employees who serve in the Ohio Guard and Reserve. The award was given by Ohio Employer Support of the Guard and Reserve (ESGR), an office of the U.S. Department of Defense, at the organization's annual Employer Recognition Dinner on April 5, 2014.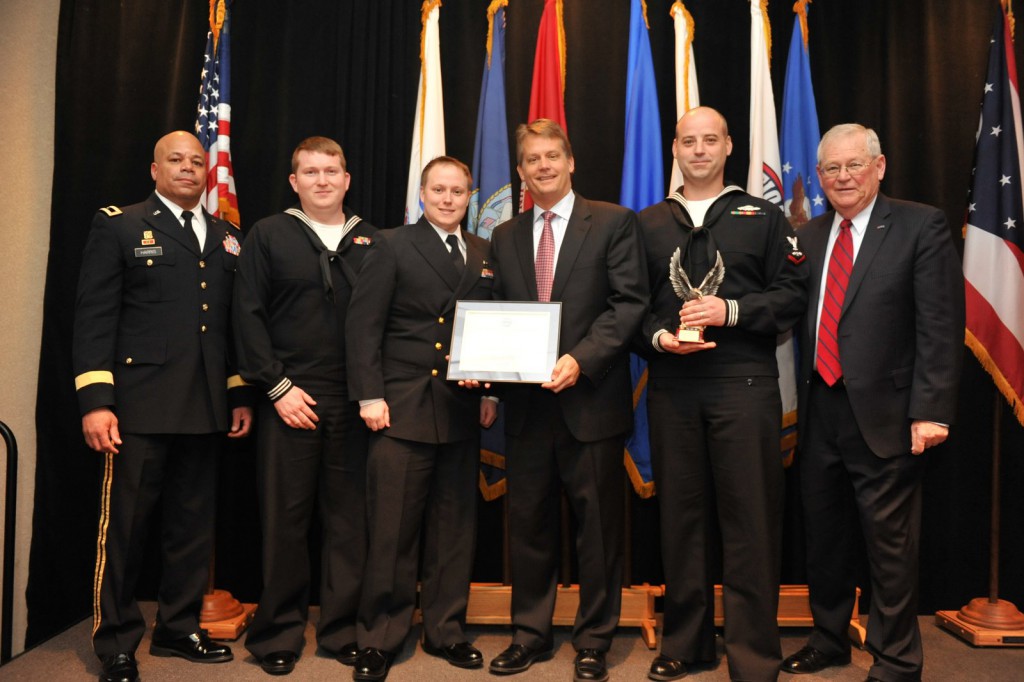 The ESGR Above and Beyond Award was created to publicly recognize American employers for providing extraordinary patriotic support and cooperation to their employees, who like the citizen warriors before them, have answered their nation's call to serve, said Steve Koper, Ohio ESGR State Chair. Supportive employers are critical to maintaining the strength and readiness of the nation's Guard and Reserve units.
LCS joins with thousands of American employers that have reviewed and amended policies to ensure compliance with the Uniformed Services Employment and Reemployment Rights Act (USERRA). As a whole, the company recognizes the importance of maintaining a consistent job environment for its returning military personnel, so that their return to the workplace involves as little stress and pressure as possible. Accordingly, LCS' human resources team is focused on ensuring that USERRA regulations are correctly and uniformly enforced throughout the organization.
We are very proud to have both veterans and active service members working with us, said David Hegemann, President and CEO of LCS. Supporting and facilitating our employees' service in the United Stated Armed Forces is a given, it's our responsibility.
About ESGR
Employer Support of the Guard and Reserve (ESGR), a Department of Defense office, seeks to foster a culture in which all employers support and value the employment and military service of members of the National Guard and Reserve in the United States. ESGR facilitates and promotes a cooperative culture of employer support for National Guard and Reserve service. Paramount to ESGR's mission is encouraging employment of Guardsmen and Reservists who bring integrity, global perspective and proven leadership to the civilian workforce.
For more information about ESGR, please call 800-336-4590 or visit ESGR.mil.
About LCS
Incorporated in 1988 and headquartered in Cincinnati, Ohio, London Computer Systems (LCS) is a developer of business-critical software technologies used in all 50 states and several markets throughout the world. LCS products include Rent Manager® Property Management Software, Net Dial Tone VoIP telephone systems, and enterprise-level hosting solutions via its Sentry Data Center.
LCS also provides complete network design, implementation, and support services, and custom website development through its ProIT and Web Design Services divisions. With more than 20,000 hosted users, LCS combines best technology with best practices to create unique, affordable, customer-focused products and services.
For more information about LCS, please call 800-669-0871 or visit LCS.com.