Awards and Accolades
Company Recognitions
The following are some of the recognitions that Rent Manager® and its parent company, London Computer Systems (LCS), have received for the organization's industry-, employment-, and community-related efforts.
800-669-0871
Let our success be your success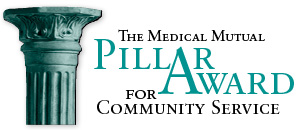 "The Medical Mutual Pillar Award for Community Service," Smart Business Magazine
The first award of 2018 was publicized in the January issue of Smart Business Magazine, where LCS was featured as a recipient of the Medical Mutual Pillar Award for Community Service, recognizing companywide philanthropy efforts.
Read More
"2017 C-Suite Award Winner, Chief Executive Officer - Dave Hegemann," Cincinnati Business Courier
Dave Hegemann was nominated for the Cincinnati Business Courier's C-Suite Awards in the spring of 2017 and named a finalist at the end of June. The finalists were honored and winners announced on August 17, 2017, before a crowd of more than 400 top Cincinnati professionals at the annual awards reception, where Dave was announced the winning CEO in our category.
"Top Workplace" 2017, Ohio Business Magazine
London Computer Systems (LCS) was named a 2017 Top Workplace in Ohio, by Ohio Business Magazine.

"CRE's Best Bosses Award" 2017, Real Estate Forum
LCS President and CEO, Dave Hegemann, was nominated by employees and chosen by the editors of Real Estate Forum Magazine to be one of 42 finalists, out of over 200 CEOs nominated. A total of 26 bosses are featured in the June "Leadership Issue" of Real Estate Forum, each assigned a unique title amongst their peers. Dave was named "The Innovator," in recognition of the pioneering Rent Manager software program he created in 1982—now serving over 20,000 hosted users worldwide.
Read More
"Pinnacle Awards Finalist" 2017, Cincinnati American Marketing Association (AMA)
The LCS and Rent Manager marketing department earned two Finalist award distinctions from the Cincinnati Chapter of the American Marketing Association: "Non-Marketing Marketing Campaign" for the LCS company culture initiatives and for "Best Integrated Marketing Campaign" in recognition of the many facets of planning, promoting and executing the annual Rent Manager User Conference.
Read More
"Top Workplace" 2017, 2016, 2015, 2014, 2013, 2012, Cincinnati Enquirer
The Enquirer Media's Top Workplaces project conducts an annual search for the best workplaces in the region through extensive surveys of the businesses' own employees.
Read More
"Frontrunner" 2017, Software Advice
Rent Manager was named a Leader on the 2017 FrontRunners quadrant for property management software, powered by Gartner Methodology. This FrontRunners analysis is a data-driven assessment identifying products in a given software market—like property management—that offer the best capability and value for small to mid-sized businesses. The results were based on actual end-user reviews and ratings, public data sources, and data from technology vendors.
Read More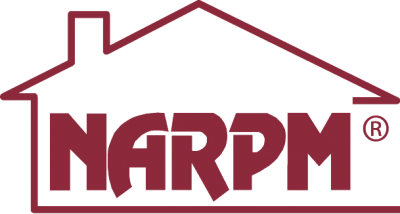 "Affiliate of the Year Award" 2015, 2014, National Association of Residential Property Managers (NARPM)
Chosen by NARPM members, the Affiliate of the Year Award recognizes an Affiliate Member that has demonstrated an exceptional commitment to furthering the goals of the residential property management industry.
Read More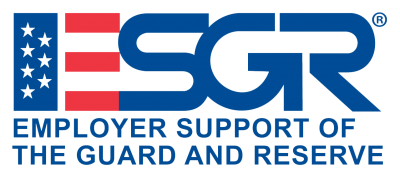 "2014 Above and Beyond Award," Ohio Employer Support of the Guard and Reserve (ESGR)
Presented to LCS for going above and beyond the legal requirements of the Uniformed Services Employment and Reemployment Rights Act (USERRA) by providing their Guard and Reserve employees additional, non-mandated benefits.
Read More