Rent Manager Users, over 20,000 strong, never cease to amaze us with their personal successes and expertise in the field. In order to adequately highlight the all-stars who use Rent Manager, we would like to introduce our June Customer Spotlight.
This month's tribute goes out to Barrington Management Company, Inc., a Rent Manager customer for over 12 years! Barrington Management Company manages approximately 1,100 multifamily, retail, and industrial units in the Midwest. Glen James, President of Barrington Management Company Inc., shares some of his insights as an industry veteran and Rent Manager user:
How did you get into the property management industry?
By virtue of acquisitions of commercial projects by our parent company, Barrington Investment Company LLC, our management company was formed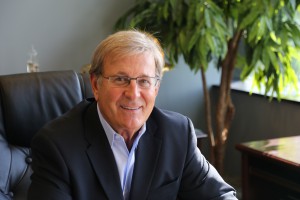 to oversee and add value to the investment company's portfolio. Barrington Management Company Inc. manages a diverse portfolio, including multifamily, office, retail, and light industrial asset types' and has been in operation since 1988.
In what ways has Rent Manager benefited your company?
Rent Manager has consolidated most of our field operations and back-office accounting operations into one web-based platform. The application is extremely user friendly and it is easily accessible, being a cloud service. It has also greatly improved our accounting efficiency and productivity.
In particular, Report Writer has allowed us to provide custom summary reports for all of our company operations. We are also able to segregate or combine certain reports to analyze different aspects of each of our projects. We have instituted online initiatives to broaden our business with the utilization of the Web Developer Suite. We've launched the Online Application feature and are currently experiencing significant online application traffic.
Have you ever attended our Rent Manager User Conference?

Yes, we participate in the conference every year!
The conferences have offered us valuable educational and networking opportunities. Working with other users is a major benefit; it's extremely helpful. We also enjoy meeting and getting to know the Rent Manager staff. It's nice to put a name to a voice, and we have developed nice relationships with many of them. We are really looking forward to this year's conference in New Orleans!
How have you seen the industry change over the last 5 to 10 years?
This business has endured significant change in recent years. With consideration to multifamily, manufactured home community operations, we are seeing a higher percentage of community-owned homes being injected into park operations. We have adapted Rent Manager to run essentially two businesses within the same project, layering the two income-producing entities into one property.
Where do you think the industry is heading in the next 5 to 10 years?
Relative to the operation of Manufactured Home Communities, we envision a paradigm shift with no significant viable means for customers to finance manufactured homes in communities and more stringent regulation from the Federal Government relative to lease option agreements. We envision the trend for community owners and operators to shift towards rental homes on rental pads, versus lease option homes on rental pads.
Over the years, this practice of rental homes in communities has been thought to be taboo by many, however with diminishing occupancy in the Midwest, we foresee a change on the horizon. This will prove to be a major learning curve for most operators, not only on the customer service front, but on the overall operations and finance structuring of the asset type. This will pose an interesting future for community owners and operators.
Also, we foresee the need for flexibility within our property management software. Specifically, the ability to structure layered business operations and provide flexibility in reporting these intricate layers of operations and functions could prove very beneficial. From financial performance, inventory control, maintenance and customer service, we have found innovative customizations with the Rent Manager software, making it truly adaptable to our future needs.
Anything else you'd like to add?
We have enjoyed a great relationship working with Rent Manager over the last 12 years. We feel that it is a very progressive, forward-thinking company that has provided us superior customer service. We highly recommend their product to all of our potential clients. Rent Manager has worked to meet our needs on all projects that we have endeavored.
Thanks to Barrington Management Company Inc. for sharing your experience as a highlighted customer, please feel free to visit them at www.barringtonmanagement.com!