How Rent Manager lets you do more of what you love.
Love was in the air this February and we embraced the Valentine's spirit by engaging with our customers to find out what they love about our property management software. So far, we've heard some pretty incredible stories of time-saving, fun-loving, life-changing joy as a result of using Rent Manager®, and we're so thrilled by the stories, we wanted to pass them along.
So to kick off our #LoveYourSoftware campaign, we sat down with David Vilkhovoy from VP Management to hear how Rent Manager has benefited his company.
David and his crew have been around since 2003, and officially launched VP Management in 2013. They started with a team who "loved to help landlords find tenants and tenants find homes,"a company mission direct, yet so powerful. David explains, "Our company goals go beyond providing exceptional management services for the landlord; we strive to improve the communities we are managing. We believe every issue has a management solution."
VP Management is really a one-stop-shop for all property management needs, including maintenance, marketing, leasing, and more. Similarly, Rent Manager offers an all-inclusive software package to support businesses like VP Management, making for a match made in heaven.
Since its official launch, VP Management has been using Rent Manager, and as David explains, "We've never seen anything like it- the customization is unlike any other program we've used in the past."
In David's words, "Rent Manager is a genius software. A professional rental agency, like ourselves, is only as good as their software. Rent Manager has certainly made us a better company."
So exactly what is it about Rent Manager that makes the lives of property managers like David and his team so much easier?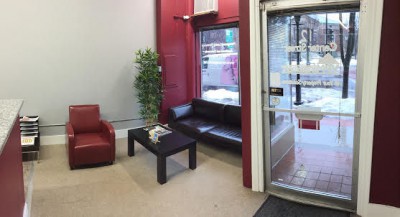 In a word, streamlining. "To start, Rent Manager helps us organize our maintenance requests," David said. "The easy-to-use platform allows our office to update, edit, and close service issues as well as assign vendors to each  issue. This enables quicker access and exporting of any maintenance problem to the appropriate parties. In addition to the issue list, the customer database is built in with customization that can handle any type of information related to a customer."
For the team at VP Management, the personalization here is really key. "The multiple features of customization including history/notes in the customer database gives our managers all the information they need quickly."
Rent Manager's mobile capabilities also top the list for VP's reasons why they love the program. "The rmAppSuite gives our managers real-time access in the field. This is very important, as our property managers spend most of their time outside the office and need to access a customers' history and payment transactions at a moment's notice."
Rounding out their list of accolades is the program's complete accounting capabilities. "Rent Manager's invoicing and owner statements are industry-grade systems and products. The Owner Statements have saved us countless hours of calculating management fees and expenses. Furthermore, Rent Manager's property, rental unit, and customer integration is pure genius. The process of creating customers, assigning rental units to the customer, integrated with the property, makes updating information easy to do and easy to implement across the board."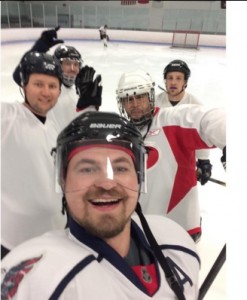 Quite frankly, one of the best things about Rent Manager is its ability to let property managers live outside of work. For David, that means spending his weekends playing pickup hockey, reading and writing books, and "inspiring others to live life by faith and risk." It's a beautiful thing when you ask a user how the program has bettered their business and the conversation turns into a discussion of hobbies.
When we asked David, "Why do you #LoveYourSoftware?" His answer was the perfect summary to VP's continued story of growth…
"Rent Manager has made us a better agency. The software has been such an amazing tool for our business, it's a program unlike any other we have seen. Rent Manager gives your management company not just the tools, but the means to manage your rental properties. The multiple actions and systems Rent Manager has integrated within its code have been a major factor in our success."
David went on to say, "At our fingertips, we have the Go-To actions in the notification toolbar, as well as the integrated systems such as the Issue List, which provides quick-access to service issues with built-in invoicing. These are the types of tools that are critical to property managers."
Rent Manager has ultimately helped us better understand our management goals and has provided new methods to effectively deal with and execute our course-of-action plans. And that's why a switch to Rent Manager would make anyone #LoveYourSoftware.
So there you have it. VP Management has spoken and the verdict is clear, David's entire team has experienced serious benefit from backing their business with Rent Manager, which has allowed them to have more time to do the things they love. For the team at Rent Manager, that's just music to our ears, as our entire company mission is to help those just like the crew at VP.