Community Buying Group(CBG) was founded in 2010 as a tool to connect those in the real estate industry. President and Founder, Ben Rao, has made it his mission to offer great advantages to small- and medium-sized companies, as well as a network of industry partners for companies throughout the United States.
Rent Manager is a proud member of Community Buying Group and its customers have reaped numerous benefits from the relationship, one of which is the premium pricing on supplies and materials.
Our 50,000-plus CBG members receive discounts and services from more than 20 national partners, such as Lowe's, Sherwin-Williams, Sunbelt Rentals and more, Rao said.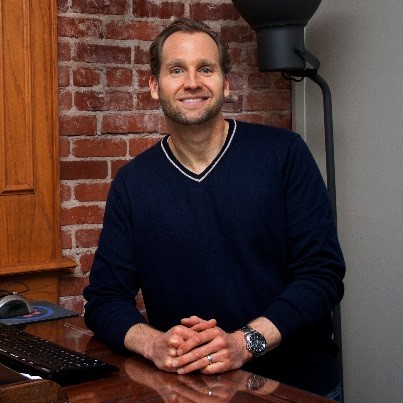 Rao is also a real estate investor and owns a property management company in the Kansas City market. He has been a Rent Manager user for more than eight years, so he understands the needs of property managers and their owners.
The collaborative effort of CBG bridges the gap between large-company benefits and small- to medium-company benefits with discounts otherwise not available to smaller businesses.
Community Buying Group allows Rent Manager users to not only take advantage of the programs to save money on materials but also to offer the program to their owners or contractors at no charge. CBG also helps property managers grow their businesses by offering their owners access to financing from CBG partners, such as First Key, to purchase more properties, which helps grow both the owner's and the property manager's businesses.
One of the unique benefits of CBG is the added branding and advertising opportunity. The best part is that the program is branded using the property manager's logo, Rao said. Property management owners and contractors will see the property manager's logo and brand throughout the entire process.
This added visibility is yet another reason Community Buying Group is a great value for any company.
When companies register with CBG, in addition to the benefits they receive, they also have the ability to choose a Community, or city, where they can create a business listing to highlight their expertise. This gives members the opportunity to network with other members and create mutually beneficial relationships. Whether it's local, regional, or national, CBG members can choose various Communities depending on where they do business and how they want to connect with other like-minded people. These Communities include real estate investors, landlords, national suppliers, property managers, contractors and industry professionals.
We are helping property management companies become part of a larger national community of property managers, real estate investors and contractors, Rao said. This positioning allows all facets of real estate to organically grow the community in the industry.
As a Rent Manager user, CBG's membership and benefits come free to you and signing up is simple. Rent Manager users can go to CommunityBuyingGroup.com and enter the Rent Manger Group ID: RMAN331 at the top of the home page.
Any property manager wanting to extend CBG benefits to their owners at no charge can call 816-875-3706 for more information about receiving certificates for free CBG membership to give to their owners.
Our objective is to help property management companies be more profitable through reducing cost of materials and giving them access to other creative ways to help them grow their businesses and their owner's businesses, Rao said.
So if you're looking for greater buying power, increased branding, and lucrative networking opportunities, Community Buying Group can be an excellent opportunity to grow your business and cut costs.