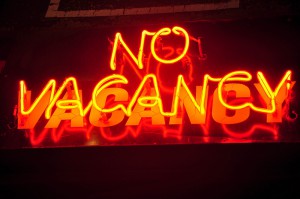 With the fourth quarter vacancy rate at the lowest level since 2001, it's no surprise that business is good for most landlords.
Multifamily was the darling of the real-estate sector in 2013 and its demand continued to swell as homeowners converted to renters after a wave of foreclosures and a less-than-appealing real estate market.
Over the last two quarters, we saw home prices skyrocket and affordability fall which didn't help renters hoping to transition to homebuyers. Plus, with employment numbers drastically missing December expectations by more than 126k, people are leery of job security and may not be willing to jump feet first into a mortgage.
Even those who can afford to put money down on a home aren't always willing to risk the possibility that home values could sharply plummet again.
When you factor in the Consumer Finance Protection Bureau's new Qualified Mortgage rule that went into effect January 10th, potentially making it more difficult for first time homebuyers to qualify for a loan, a steady stream of renters looks probable through the remainder of 2014.
Several markets such as Seattle, San Francisco, and San Jose continue to see a boom in rent increases. However, across the nation, rent growth remains relatively low in contrast to vacancy rates.
Experts say overall rent could see as much as a 3.3% increase this year with vacancy rates rising only slightly. And while rent increases aren't exactly in line with the low vacancy rate, it's still a landlord's market!
Photo credit: Sarah&Boston/Foter/CC BY-SA
Photo credit: 401(K) 2013 / Foter.com / CC BY-SA