Software Advice, a provider of detailed software reviews, comparisons, and research, recently released a study that surveyed a group of more than 4,600 renters, 52% of participants conceded that monetary incentives would most strongly convince them to renew their lease.
At the top of the list of most-preferred monetary incentives were:
Discounts on rent
Cash
Security deposit rebates
Spendable incentives, such as a gift card for a major retailer
Nearly 41% of those who chose monetary incentives as being most important were between the ages of 25 and 34. How many of your residents fall into this demographic?
If your renters fall into a different demo, they might prefer the second-most-popular incentive, a unit upgrade, which was chosen by 27% of the study participants.
Favorite upgrades included:
New carpet or flooring
New washer and dryer, or kitchen appliances
A fresh coat of paint on the walls.
Eleven percent of partakers said that they would be more likely to renew their lease if they received a free service such as a covered parking spot, a complimentary upgrade to a better or greener unit, or free additional storage space.
Another desired free service is an off-site perk such as a gym membership, grocery delivery service, tickets to a local event, or free car-share service (which was most popular with residents 65 years of age or older).
And last, but not least, renters would be more motivated to extend their stay if they were given a free household item. The most coveted household goods included: a kitchen appliance, a TV, an iPad® or tablet, and furniture.
But why go the incentive route, you may ask?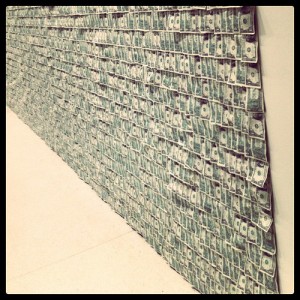 Replacing a tenant is inherently more expensive than retaining a good one. In fact, high turnover rates can cost a sizeable multi-unit community more than $100,000 each year! That's why a small gesture or discount can go a long way towards potentially saving you thousands in lost revenue per unit each year.
Assess your renters' wants and needs and take a good, hard look at your turnover rate. Could you use any of these incentives or bonuses to lower the revenue lost when renters relocate? The small expense may save you big money in the long run.
Photo credits: ota_photos / Foter.com / CC BY-SA
somegeekintn/Foter/CC BY
rick/Foter/CC BY
HighTechDad / Foter.com / CC BY