A recent study conducted by Software Advice, a provider of detailed rental property software reviews, comparisons, and research, analyzed the most common pain points and motivators for managers when purchasing new property management software.
The 2014 Property Management Software BuyerView Report, pulling from a random sample of 385 individuals, revealed that 53 percent of buyers use manual methods to manage their properties, while nine percent said they did not use any method at all.
The most common reason for switching from manual record keeping to management software, given by 35 percent of respondents, was the need to improve efficiency. Another 19 percent of buyers were looking for a property-management-specific solution, and additional 10 percent said their system was out of date or incompatible with modern software.
Andrew Propst, President of the National Association of Residential Property Managers and avid Rent Manager® user, was interviewed for the report and pointed out that, in the past few years, there has been a significant increase in the number of property management systems that consolidate all property management functions into a single solution.
Another chief concern for property managers, according to the survey, was finding a Web-based system. Forty percent would prefer an online solution, while only three percent preferred on-site software.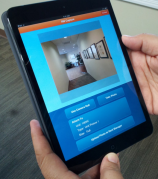 The BuyerView also addressed the main features property managers look for when evaluating software, and found that nearly 15 percent of buyers want Web-based resources, such as mobile access and online payments, to supplement the online software. Other top requested features included accounting capabilities, in-depth reporting, and tenant tracking.
We've seen a large demand for conducting electronic inspections with iPads, Propst notes. That's a big thing with property management software now; it's become commonplace.
As for who participated in the survey, 59 percent of the buyers evaluated were residential and apartment managers. Mixed-portfolio managers, or those who manage multiple property types, made up 10 percent of buyers, and nine percent were made up of community and HOA managers.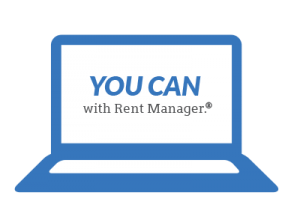 It's no coincidence that the most requested formats, features, and capabilities identified in the BuyerView are standard Rent Manager offerings. Our primary focus with the development and enhancement of Rent Manager is to be our customers' one-stop software resource. That's been the case for more than 30 years. Whether you're a single-family, multifamily, commercial, or multi-use property manager, we're here to help improve your business' productivity and profitability.
You can with Rent Manager.