Following four jam-packed days, attendees of the 2021 Rent Manger User Conference truly reached new heights in our expert-led sessions, formal and informal networking opportunities, and one-of-a-kind social experiences. To celebrate another incredible user conference, we're highlighting our top ten favorite moments from this year's RMUC below.
1. "A Royal Rendezvous" Opening Reception
Our opening reception was quite a royal affair! Guests were immersed in elegance during A Royal Rendezvous, complete with decadent drinks, a historical scavenger hunt, and vibrant conversation with costumed attendees.
2. The Keynote Address
LCS President and CEO, Dave Hegemann, explored the future of Rent Manager during the highly anticipated RMUC.21 Keynote Address. From highlighting new community administration features like polling, community calendars, and amenity management to demonstrations of Apply Now's updated filters, the Keynote gave an overview of recent property management tech additions and exciting advancements coming soon to Rent Manager.
3. "Come Fly with Me" Premier Social Event
Attendees who joined us for the Come Fly With Me social event partied like it was 1940 and enjoyed an evening of dining, drinks, and dancing at the incredible National Museum of World War II Aviation. Serenaded by the Beverly Belles—a swing-style girls' group who channeled the charm and flair of The Andrews Sisters—guests hit the dance floor and boogie-woogied the night away.
4. 71 Information-Packed Sessions
This year's conference featured 71 in-depth educational sessions led by industry experts and members of the Rent Manager team. From short term rental management to fair housing and report writing, professionals from all property management sectors found courses that benefited their operation.
5. The Beautiful Broadmoor Hotels & Colorado Springs Views
The spectacular Broadmoor Hotel served as the perfect setting for RMUC.21. From the historic halls to the stunning views of the Colorado Springs sunset, The Broadmoor provided a picture-perfect backdrop for our conference.
6. Innovation Hall
49 sponsors packed Innovation Hall this year, where they demonstrated to attendees how their Rent Manager tech integrations could impact and grow their business—they also gave away a host of amazing prizes.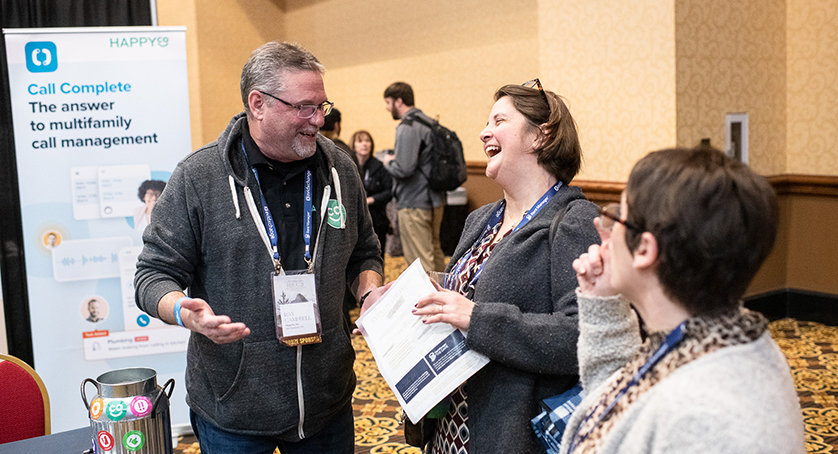 7. Connecting With New and Old Friends
Our first in-person conference since 2019 offered not just a chance to learn about new trends in property management, but the experience also enabled our customers, sponsors, and Rent Manager employees to reconnect after a year apart.
8. Rent Manager Certified
Twenty-eight attendees conquered the Rent Manager Certification test during RMUC.21. These hands-on, activity-driven assessments grade participants on their ability to complete key software tasks within a sample Rent Manager environment. Congratulations to everyone who has achieved "Certified" status!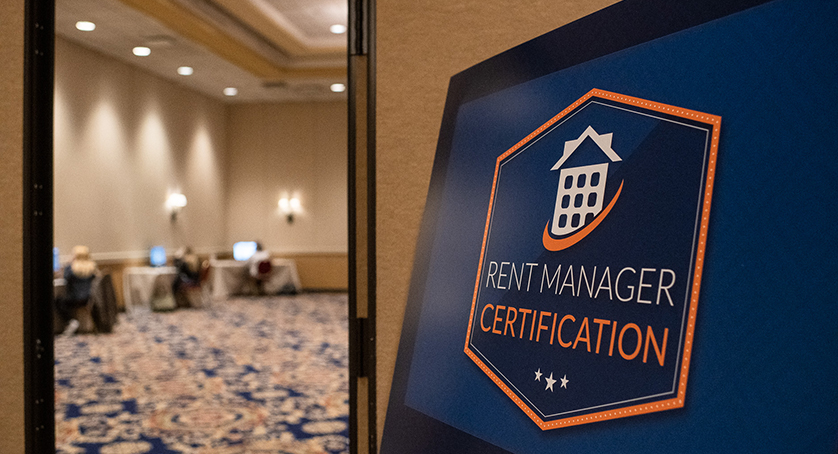 9. Mind-Bending Closing Ceremony
America's Got Talent performer Robert Channing wrapped up an incredible week with a spellbinding performance at our Closing Ceremony. Robert fascinated attendees by "reading the minds" of random members of the audience and finished his showcase with a lightning-fast painting that added a bit of extra sparkle to our magical RMUC.21 experience.
10. Oh Deer, Unexpected Conference Participants
As soon as word got out about how much fun we were having at the RMUC, some unexpected guests tried to crash the conference! These friendly locals were everywhere at the resort, and our attendees snapped lots of photos of them throughout their time in Colorado Springs.
Thank you again to our esteemed customers and sponsors who made RMUC.21 a tremendous success. We're looking forward to creating even more memories with you at the 2022 Rent Manager User Conference, taking place at the Hyatt Regency Grand Cypress in October in Orlando, Florida!