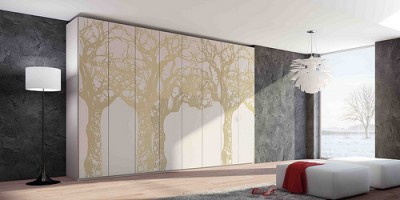 According to the National Multifamily Housing Council, 35% of U.S. households are renter-occupied that breaks down to over 100 million people living in rented homes and apartments. With all those tenants, it's important to know how to make a rented space feel like home without jeopardizing the security deposit.
Our customers know repairing damages made by tenants with security deposit money isn't the best way to spend time or funds. The deposit is put in place as a safety measure, but you don't necessarilywant to spend that money. In order to reduce the time and hassle of forfeiting security deposits, here is a list of some unique decorating and DIY projects your tenants can do without risking their deposits.
Removable wallpaper
Removable wallpaper is a new trend and a better alternative to traditional, messy wallpaper, which can be tricky to take down. Unlike the original product, removable wallpaper has a sticky adhesive that goes up with one swipe of the hand and peels off cleanly during removal. The only cleanup needed with this product is a quick wipe down of the walls.
Removable wallpaper can be used in many ways, including decorating an entire room, as backsplash, a faux headboard, or a customized decal.
Hang a tapestry
A tapestry is a long form of textile art that is typically hung on a wall as a statement piece. These woven artworks can be large enough to fill a wall, or small enough to take the place of a picture. Hanging a tapestry is an easy way to add color to an apartment without the permanence of paint.
Added bonus: When it's time to change up your look, removing a tapestry can be done in the blink of an eye.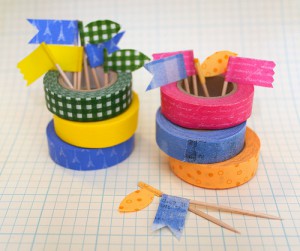 Washi Tape
Washi tape is a colorful adhesive strip, much like masking tape but far more durable. It originates from Japan and comes in a variety of colors and patterns. Tenants can decorate walls, furniture, doors, and even utensils in the fun strips of color. The tape is easy to put on and peels right off when you need to remove it. The best part, it's completely customizable. There are a million different ways to use Washi tape to spice up any room or item.
Create an Art Gallery Wall
Tenants can dedicate an entire wall to various pieces of art for an art gallery feel. The mismatched pieces can add an eclectic vibe to any space and best of all, the already bare walls of an apartment make for the perfect back drop.
Paint furniture
Painting furniture may seem like a no-brainer, but with the rise in crafting, people are finding new ways to spruce up old chairs, tables and more. A common trend in painted furniture (or anything really) isombre'a gradual blending of one shade of color to the next. This look works well on dressers, bar stools, and table tops. The end product can really make a bold statement and bring plenty splash of color into a room of bare walls.
Final Tips
The last thing to keep in mind when decorating a rental is the damage done to walls by nails and screws. To cut down on the patch work, advise your tenants to use Command Hooks instead of traditional mounting materials. They can also lean pictures and art work against the wall instead of hanging them directly.
Property managers and tenants alike want to avoid the time and money spent on repairing damages. Keep all your rental units looking just like new with these helpful and fun decorating ideas.
Photo credit: MAZZALIARMADI.IT/Foter/CC BY-SA
Photo credit: Mica_R / Source / CC BY
Photo credit: gamene/Foter/CC BY