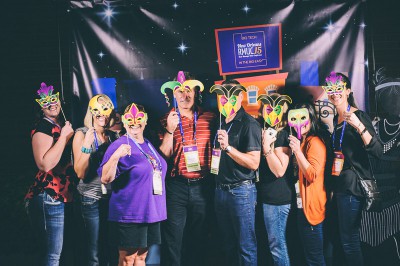 The time has come to bid farewell to the 2015 Rent Manager User Conference. Though the four days packed full of new insights and great networking are over, attendees aren't returning home empty-handed. This year's conference, hosted in New Orleans, featured over 70 sessions covering a range of topics, from marketing your units to payables in Rent Manager.
Each year it is our goal to make the conference both meaningful and fun for our customers, and with a record crowd of attendees in the house, we were sure to do just that. The conference began on Monday October 5th at the Pre-Conference-a five-hour hands-on session in Rent Manager to get better acquainted with the software before a week of full immersion.
For the first time ever, we began Tuesday morning with a Conference Kick-Off. This new addition was designed to get the energy flowing with an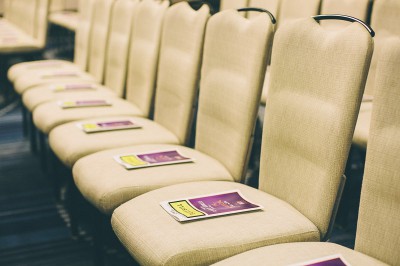 engaging game of Minute to Win It and some brief logistics to help participants make the most of their experience at RMUC.15.
Following the Conference Kick-Off, President and CEO, David Hegemann led the gathering through his annual Keynote Address in which he divulged new features, updates, and the greatly anticipated location for next year's event-RMUC.16 will be held in the magical city of Orlando! After the morning festivities, attendees headed to their sessions for some hands-on learning and great seminars presented by our speakers.
Following another day of sessions, Tuesday went out with a bang with the Premier Social Event held at Mardi Gras World. The group enjoyed a behind-the-scenes look at the famous Mardi Gras Parade floats, an exclusive parade that led to the Grand Oaks Mansion, as well as music from a live jazz band, and dancing throughout the night.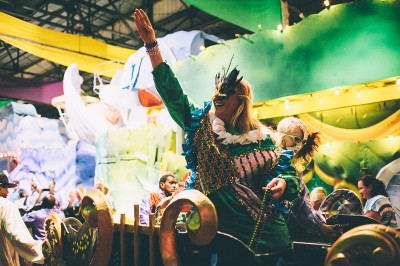 Folks returned to the Hyatt ballrooms Wednesday morning for another full day of Rent Manager know-how and some great mealtime networking opportunities.
Finally, the conference closed out with a first-ever game of Rent Manager Feud. Contestants competed to see who could guess the answers to infamous Family Feud survey questions with answers provided by our customers. Following the exciting game, prizes were given with a final farewell to the attendees.
The Rent Manager crew departed New Orleans pleased with having wrapped up a successful conference and taking with them memories to last forever. Thank you so much to all the customers and sponsors who made RMUC.15 possible. We'll see you again next year in Orlando!