Looking for new tenants can resemble the classic pastime of fishing: You put your bait on the line and wait for prospects to bite at the shiny ad. Then you reel them into your office, give them a tour of your space, and cast them out into the water, hoping they come swimming back. But catching the right tenant isn't as easy as a day on the lake. Everyone has different wants, needs, and expectations in mind when looking for their next home, office space, or vacation spot. So how will you know what bait to use to catch your ideal tenant? Two words: Online Applications.
Sure, you may be wondering how a simple form could prove so pivotal in the prospect-to-tenant life cycle, but as it turns out, this tool can make or break a deal.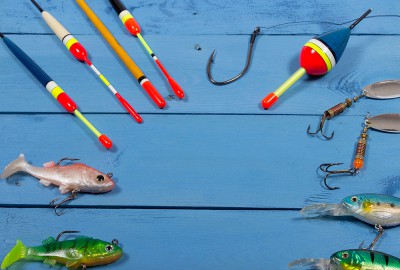 How many times have you responded to a prospect's inquiry, brought them in for a tour, to then find out they have some disqualifying trait like a large dog or an incessant need to do laundry in the middle of the night (and you don't have washer/ dryer hook ups!)?
Rather than finding disappointment at the end of their visit, use your online application to its full potential and collect the info you need to make a sale.
Using Rent Manager's Online Applications
Rent Manager® offers specialized online applications, allowing you to collect any information you want from potential tenants. We don't claim to know everything you could possibly ever want because frankly, that's just presumptuous. Instead, Rent Manager allows you to design a comprehensive online application that captures information specific to your property.
If you know your properties accept only certain breeds of dogs, you can add a field in your online application to ensure your prospects' pets make the cut. Or, if you have units overlooking a lake, you can ask your prospects to list their preferences so when they arrive for a tour, you'll show them the right space.
There are hundreds of variations to any online application, but the bottom line is you can capture the most relevant data to make sure your property matches the expectations of your prospect.
Don't be left wading in the water without so much as a single bite. Tailor-fit your prospecting tools to bring in the right tenant every time.
Photo credit: VisitLakeland / Foter / CC BY-ND