March is a great month for fresh beginnings… spring is blossoming, new life is created, the weather is improving, and tenants are starting to emerge from their winter hibernation. (Can't blame them after the brutal winter we've experienced thus far!)
So take this opportunity to make some new starts of your own. Celebrate the change of seasons and show some appreciation for your residents by planning a few seasonal get-togethers and activities.
Pop it Up!
The second Thursday of March (March 13th) is National Popcorn Lover's Day. So grab the butter and salt shaker an invite your residents to crunch and munch their way to the bottom of a bag of freshly popped corn.
You can even host a movie night in celebration of this kernel poppin' day because, of course, no movie is complete without a giant bag of buttery popcorn.
Another way to celebrate this fun holiday is to pass out bags of microwave popcorn to everyone who stops by your office, or put one in all of your resident's mailboxes with a little note saying Please 'pop' in and say hello soon!
Make a Difference!
National Plant a Flower Day falls on March 12. This eco-friendly event's purpose is to promote beautification of our environment. So why not invite your tenants to stop by and create their own planters?
It's simple – just provide small planting pots, potting soil, and either small flowers or flower seeds. Not only is it fun to do, but their plant can help provide a source of color in their unit. And kids of all ages will enjoy getting their hands a little dirty in the soil while helping to make their surroundings a better place.
March Madness!
Grab your brackets and fill 'em out… because the first round of March Madness starts on March 18th and 19th. This hot NCAA tournament is a relatively easy way to spark some friendly competition among your residents. Simply let your tenants know you're hosting a bracket pool or invite them to a March Madness party to kick off the festivities.
You can host a bracket pool online by signing up and creating your own league through hosting sites like www.ESPN.com or www.CBSSports.com. Or, if offline is more your speed, you can print your own blank brackets or Google march madness 2014 brackets images once the first round teams have been chosen. Print them and let your residents make their picks.
And I should add that while betting on college sports anywhere outside of Nevada is considered illegal, you could give the winner with the most correct picks a nice prize or gift card even if people don't actually place a wager.
At the very least, have the tournament games playing in your clubhouse and invite residents to watch and share in the excitement. It's a great chance for neighbors to become good friends.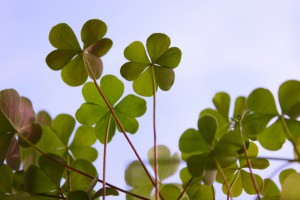 Grab the Luck of the Irish!
March 17th is St. Patrick's Day. While the saying goes If you're lucky enough to be Irish, you're lucky enough, everyone is Irish on St. Patty's Day! So take advantage of your added good fortune and share it with others by throwing an Irish-themed bash.
Go green: Decorate your facility with green streamers and shamrock-shaped party lights then invite renters to swing on by for the fun. Serve traditional Irish meals like Shepherd's Pie or Corned Beef and Cabbage. Or simply offer a variety of St. Patrick's Day-themed finger foods like green cupcakes, a tray of fresh green fruits and veggies, as well as a bowl of shamrock punch.
Here's how to whip up an easy batch:
Shamrock Punch
1qt lime sherbet
2 cans of 6 oz. lemonade concentrate
2 cans of 6 oz. limeade concentrate
6 juice cans of cold water
4 liters of chilled ginger ale, Sprite® or 7-Up®
Mix juice concentrates and water and pour into punch bowl. Add sherbet just before serving and break into large pieces. Pour ginger ale, Sprite® or 7-UP® over sherbet right at serving time.
Crunch… Crunch…Crunch!
March 23rd is National Chip 'n Dip Day. A time when us foodies pay homage to the all-mighty crunch-tastic chip and tasty dip.
And while this may be a just-for-fun holiday, it's the perfect excuse to gather with friends and neighbors and chow down on this savory snack.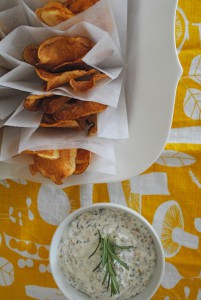 Here are some popular mouth-watering pairings you might want to consider at your own chip 'n dip party:
Tortilla chips with salsa (add guacamole, bean, or queso dips for more deliciousness!)
Pita chips with hummus or spinach dip
Potato chips and French onion dip
A chip 'n dip party is relatively effortless. Simply invite your residents to come by, put on some fun music, and provide the chips. Have each person bring their favorite dip. You can even have a contest where the winner of the best dip wins a gift card.
The possibilities to make the most of March are endless. Don't forget to share your success stories and pictures with us… we'd love to see them!
Photo credit: Leonard John Matthews/Foter/CC BY-ND
Photo credit: hans s/Foter/CC BY-ND
Photo credit: Brett Jordan/Foter/CC BY
Photo credit: kendrickmartin/Foter/CC BY-SA
Photo credit: Jude Doyland/Foter/CC BY-ND
Photo credit: corbin_dana/Foter/CC BY
Photo credit: cwisnieski/Foter/CC BY