The Rent Manager team made a super-sized splash in Orlando this October at the 2022 Rent Manager User Conference. With four jam-packed days of networking, learning, and a whole lot of superhero-themed fun, our team had a blast getting to know all our amazing attendees and sponsors.
Initially, Orlando was supposed to be 2020's conference destination, but the pandemic put our plans on hold. After we reconvened in Colorado Springs for RMUC.21, we couldn't wait to show our attendees the marvel-ous adventure we had in store for Orlando. After two years of planning, we finally got our chance! This year's conference broke records on both the attendance and sponsorship fronts, with participants traveling from as far as Australia to assemble with us! Check out some of the amazing highlights from RMUC.22 below.
1. Training Rent Manager Superheroes at Bootcamp
Conference kicked off with an intensive Rent Manager Bootcamp session chock-full of tips and best practices. Bootcamp also prepared attendees to take the Rent Manager Core certification test and put them on the path to becoming true Rent Manager superheroes!
2. The Battle of the Ages: Heroes vs. Villains Opening Reception
Attendees strutted their stuff on the Grand Cypress pool deck in their best hero and villain attire at our superstar opening reception. Networking, refreshments, and an epic costume contest were the highlights of the night! Check out some of our favorite costumes!
3. Peeking Into the Future of Rent Manager: The Keynote Address
The highly anticipated RMUC.22 Keynote Address introduced all the exciting developments coming to Rent Manager over the next year. LCS Chief Operating Officer, Brittany Christerson, and Chief Technology Officer, Tony Little, highlighted exciting new features including TV Dashboards, mobile app improvements, and scheduling automation for service maintenance.
4. A Universal-ly Great Time at the CityWalk Block Party Social Event
Orlando has never looked so magical! Our attendees and staff saw Universal Studios light up like never before! We enjoyed a ton of great food, music, dancing, entertainment, and more under the twinkling stars and neon lights of Universal CityWalk.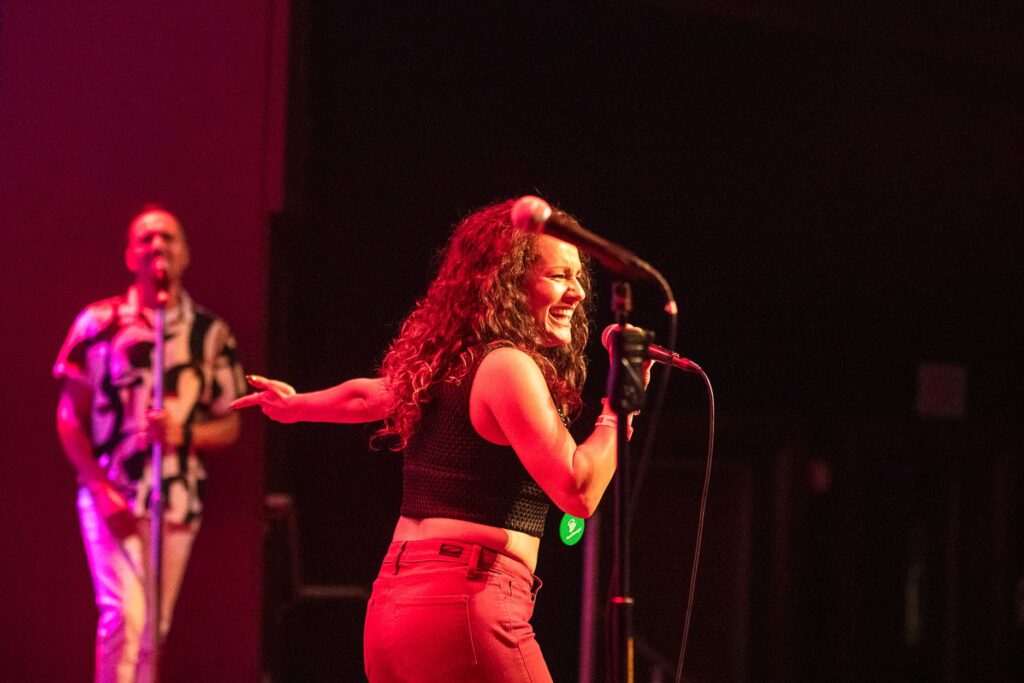 5. Connecting Like a Superhero with Power Hours
Due to popular demand, we stretched our networking muscles twice with two Innovation Hall Power Hours. Attendees got to enjoy craft cocktails, share their ideas at Feature Central, and connect with our sponsors and employees to learn about the latest in PropTech innovations.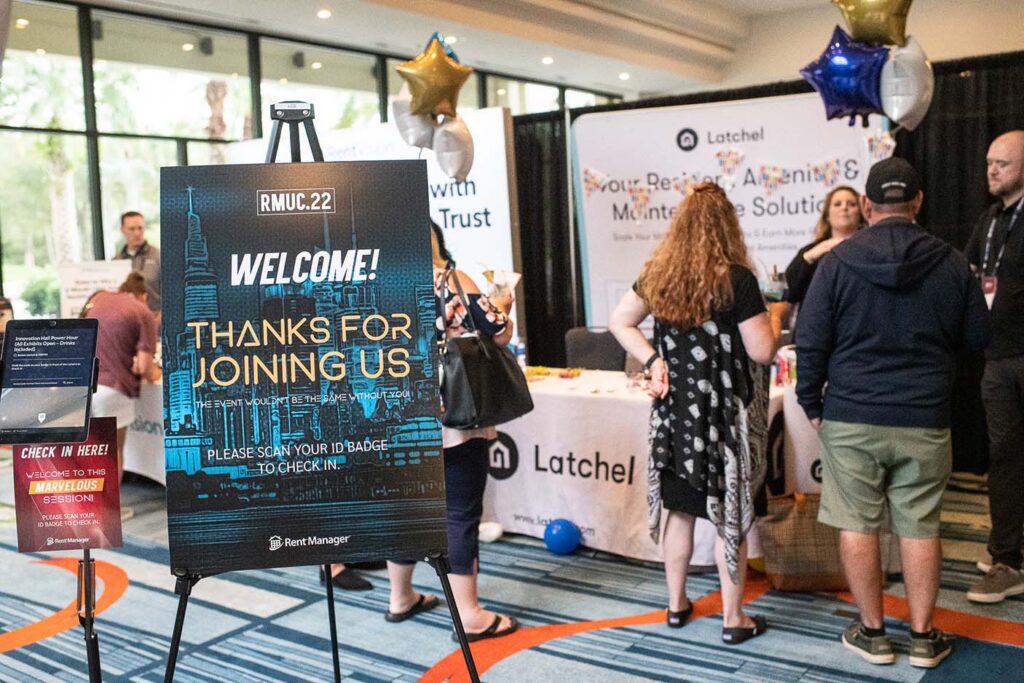 6. Super Soaring Sessions
RMUC.22 featured more than 70 sessions with in-depth industry information about Rent Manager, the field of property management, and so much more. Our attendees heard from thought leaders from Rent Manager and experts from across the industry on how to make the most of the software, best practices for improving the tenant experience, unlocking the potential of Rent Manager reports, mastering the make ready process, and much more.
7. Defeating Thanos with Infinity Stones
As part of our Marvel-themed adventure through the Hyatt Regency Grand Cypress Resort, the Rent Manager team hid a secret code throughout the venue for attendees to decipher. Thanos' Infinity Stones could be spotted by eagle-eyed attendees in the conference space, and unscrambling the secret message earned participants coveted raffle tickets for big prizes in Innovation Hall.
8. A Truly Magical Closing Ceremony
As our week in Orlando came to a close, we were inspired by an energizing presentation from Doug Lipp—renowned speaker, author, and former head of training at Disney University. It was the perfect ending to a perfect week, and our team headed for home exhausted but motivated to make the 2023 Rent Manager User Conference even bigger and better, because big things happen in Texas!
Thank you again to our amazing customers and sponsors for their continued support. Without your enthusiasm and dedication, we couldn't have put on a conference of this quality. We can't wait to connect with you again next year in Dallas at RMUC.23!