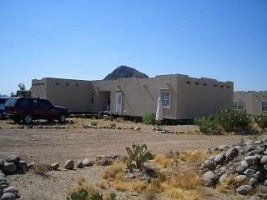 As many of our customers know, the manufactured home industry is a unique sector of property management. In fact, when President and founder of Rent Manager, Dave Hegemann first started coding the original Rent Manager software, he tailored it to specifically meet the needs of manufactured home parks with built-in options for metered utilities.
Originally, manufactured homes were mostly assembled in factories and built for easy relocation. Today, marketing for these structures focuses on them as affordable alternatives to site-built homes, with less emphasis on their transportability.
Plenty of misconceptions exist about factory-built houses, so breaking down those assumptions is important for illuminating their value. In many cases, a prefabricated home looks and feels identical to a site-built home, shattering the stereotype that tenants have settled for less.
An article written by John Perritano from how stuff works explains Today, most people can't tell the difference between a manufactured home and a site-built home. Manufactured homes now come with landscaped lawns and garages. He goes on to say that, Many are multi-story structures that have energy efficient heating and cooling systems and ENERGY STAR appliances. All of these benefits have led to more than 17 million Americans living in manufactured homes.
Environmentally conscious individuals and young couples looking save may be most attracted to your manufactured home property. In that case, recognize the new generation of buyer's desire for economically savvy and simple spaces.
At Rent Manager, we can help you target the best renters for your properties, whether they're made in a factory or on-site. Whoever your target is, we'll help you find them.
Photo credit: Photo/CC BY-SA