As you recoup from the hecticness of the holidays, it's nice to take a breather. However, it's still important to stay in touch with your residents by planning some enjoyable and easy-going events to help promote a sense of community. Here are some ideas for doing just this… while making February a fabulously fun month!
This game will be SUPER…
On February 2nd, grab a drink and some nachos and invite your residents to gather 'round the flatscreen as the NFC and AFC victors battle it out for ultimate NFL champion bragging rights. The big game will be broadcast on Fox Sports and will feature Bruno Mars in the halftime show.
These kinds of casual get-togethers are easy: just provide some drinks and simple snacks like chips, popcorn, or nachos – or invite tenants to bring their favorite munchies for everyone to share. Your residents can cheer their favorite team from the comfort of your clubhouse couch. You can even organize a box pool for each quarter's ending, score as well as the game's final results. No matter which team wins, everyone's sure to have a great time!
Let the Games BEGIN!
Only once every four winters do we get to witness the world's nations going head-to-head in a battle to take home the Gold. Which countries will be surprise victors… which will suffer the agony of defeat? Only time will tell.
But one thing's for sure: the rivalries at the XXII Winter Olympics in Sochi, Russia, are sure to put you on the edge of your seat! So let your residents share the camaraderie of rooting for their favorite athletes together… by hosting a place to watch the Winter Games in your clubhouse.
Show the events during specific hours where residents can bring snacks and gather with their neighbors. Or, at the very least, throw an Opening Ceremony party on Friday, February 7th from 7:30 pm to 11:30 pm Eastern Standard Time. You can view NBC's competition broadcast schedule as they will be covering all of the competition action live.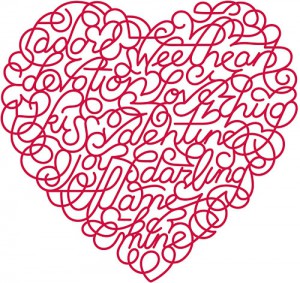 Love Is in the Air
Some people love it, while others… not so much. But no matter how the heart-shaped cookie crumbles, February 14th is Valentine's Day. So take this opportunity to show some love to your residents.
Have some long-stemmed roses or Valentine's Day cookies on hand for anyone who stops by your office. You can also send a Ghirardelli chocolate square to each of your tenants with a fun little note attached like Having you as a tenant is SWEET!
I Cannot Tell a Lie… Everyone Likes Pie!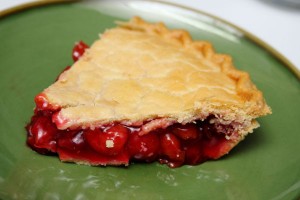 February 20th is National Cherry Pie Day. This observance was evidently created to celebrate George Washington's birthday and is tied to the tale that young Master George chopped down his father's cherry tree with a hatchet.
So why not celebrate by grabbing a few fresh-baked cherry pies from your local bakery and invite all residents to stop by for a slice. Take this opportunity to chat with your favorite renters and pick their brains for what kinds of social events they'd like to see added to your community calendar over the upcoming months.
Dog-Gone Good!
If you're a pet-friendly community, you'll definitely want to get in on the fun of celebrating International Dog Biscuit Appreciation Day on February 23rd. You can either buy a few bags to pass out to your renter's four-legged friends or make your own. If you want to be really creative, package them up in bags and tie with a ribbon.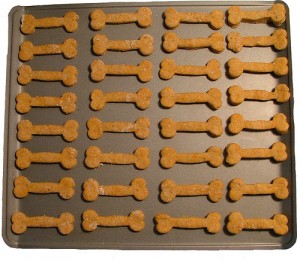 Homemade Doggie Biscuits
1 1/8 cup of whole wheat flour
1 1/8 cup of unbleached white flour
1/4Â cup of peanut butter
1 cup of water
2 TBSP of vegetable oil
Preheat oven to 350 degrees F. Mix dry ingredients together in one bowl. Mix wet ingredients together in a second bowl. Add dry ingredients to the peanut butter mixture one cup at a time. Mix until firm, then let the dough sit for 10 minutes.
Put the dough on waxed paper and knead thoroughly. Roll it out into an even layer, approximately 1/4 inch thick and use a bone-shaped cookie cutter to make the biscuits. Place on cookie sheet and lightly poke each biscuit with a fork to allow steam to vent during baking.
Bake biscuits until they're hard (around 25 minutes). Remove from sheet and allow to cool.
Photo credit: PDA.PHOTO/Foter/CC BY-ND
Photo credit: Fraser Mummery/Foter/CC BY
Photo credit: ..Ng├ƒÔòù├¼c Xinh../Foter/CC BY
Photo credit: Sam Howzit / Foter.com / CC BY
Photo credit:Jeffrey Beall / Foter.com / CC BY-ND