With Halloween and Thanksgiving right around the corner, you can expect to see some new sights around your property. From ghostly decorations to pumpkin-filled patios, there is no doubt the onset of autumn brings serious change. To help you sail straight into the winter months with ease, we've highlighted a few of the changes management might observe and some tips to get your community ready for the Fall festivities.
1. Trick or Treating
The evening will soon be upon us when little children, and a few out-grown teens, sport this year's cutest costumes in search of a candied reward. Trick-or-treating is one of the most popular fall festivities and can be a source of great fun for families living in rental communities, given the high volume of doorsteps and the tight-knit community feel. This does, however, require a little premeditation on the side of management to ensure a safe evening of sugar highs for all. To do so, keep all pathways clear, make sure lighting is up-to-par, and make your community aware of region-wide trick-or-treating hours. If you'd like to be extra festive, make the clubhouse a gathering spot for little gremlins to enjoy their sweet treats.
2. Extra visitors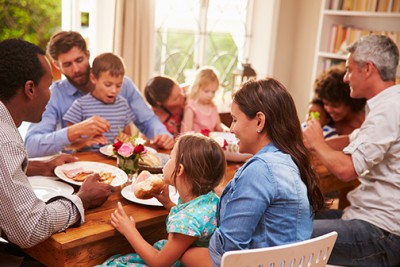 The holidays often lead to a flood of relatives coming to town, so you might notice an increase in visitor traffic. For safety reasons, it is always important to know who is on your property and to remind your tenants to keep their guests abiding by community rules. If your community is gated or requires a passcode, make sure tenants keep their residential info secure and shared only with trusted family members or friends. For those who call in a guest at the gate, their visitors should be reminded to have a photo ID ready for identification.
3. Out-of-towners
On the other side of the coin, your tenants may be leaving to visit relatives. If this is the case, expect more open parking spots and lower energy bills as your tenants spend their days with family and friends. In case you have any residents who fly south for the winter, leaving their units vacant for more than a week or two, be sure to keep track of when they are out of town. Knowing which units are temporarily vacant can help you crack down on suspicious behavior.
4. Increased nightly activities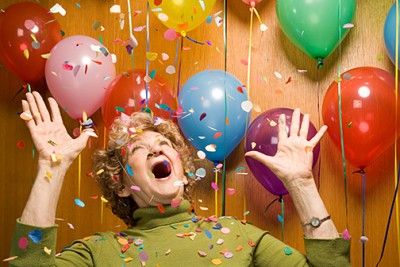 Speaking of suspicious behavior, Halloween and Thanksgiving can give anyone a reason to party. Make sure your tenants are aware of appropriate music volume, open container laws, and quiet hours established at your property. It's much harder to stop a party once it has gotten out of hand. Whether it's a family gathering gone rowdy or a classic Halloween party gone as planned, it's important to keep loud partiers at bay.
5. Burglars on the prowl
Although we aren't specifically addressing Christmas in this installment, we all know overachievers who start buying presents long before December. Be sure to remind your tenants that with the joy of giving gifts comes the possibility of increased burglaries. It is an unfortunate reality that proves true every year, so remind those in your community to keep presents away from windows and tucked in closets. It's always important to keep doors locked, but especially during this time of year.
With a little extra attention to your surroundings and some forward-thinking, both you and your residents will be able to enjoy this fall festivities this year, safe and sound.