It's easy to get caught up in the everyday demands of your property—as a manager, you aim for consistency and success by narrowing in on specific efforts that will help you reach your goals. However, there are opportunities that extend beyond the square footage of your property that can help your community flourish and grow. Take a look around. The businesses and local attractions near you can be incredible resources, and better yet, partners in your community's recruiting and retention efforts. By forming these relationships, both parties can benefit in a multitude of ways. Let's explore how leveraging your property's location can be an asset to your business.
Before You Begin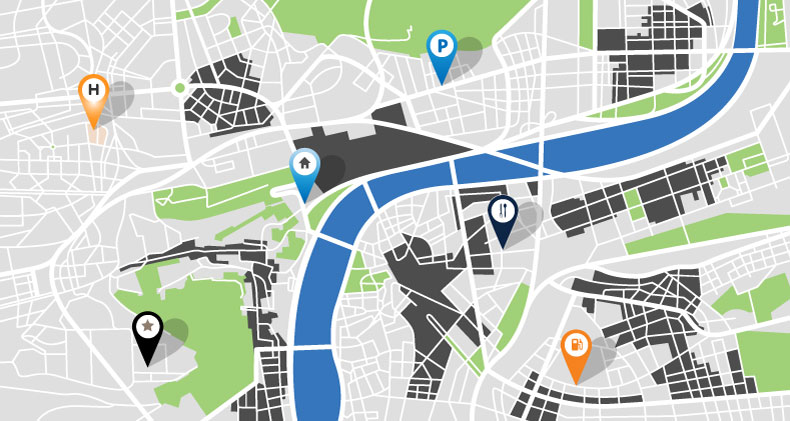 Before starting any new business endeavor, it's critical to evaluate your current circumstance. First, take into account the tenants who reside at your property—consider age, income, interests, and any other demographics that can help you determine the partnerships that would work best. What local businesses fit the lifestyle of your target audiences and can spark engagement in the community?
Next, develop a financial plan. How much are you willing to invest in your partnership(s), what measurable goals do you want to achieve—an increase in renewals, referrals, etc.—through using this strategy, etc.?
Once you've explored the big picture and set objectives, it's crucial to effectively communicate your ideas to your chosen partner.

Make it Mutual
The purpose of a partnership is to collaborate and bring together different skill sets, in order to benefit both parties. Thus, each partner should lay out their individual business goals before implementing any plans.
One way to quickly and easily help both partners is through mutual promotion—allow local companies to advertise on your property in exchange for advertising on theirs. Here are some tactical examples of how to move forward with this "mutual benefit" approach:
1. Welcome Packets
When piecing together your resident welcome packets, consider including advertisements or coupons from local hotspots. This introduces newcomers to the offerings around them, making them feel more familiar with the neighborhood. Additionally, this shows residents that you're a considerate property manager­ who wants to help them get acclimated during the move-in process, which can be a stressful transition.
This creates an association between you and your partner from the very beginning, enabling new residents to see the connection right from the start.
2. Menu/Flier Distribution
Allow the other business in your partnership to distribute approved materials on your property. This could include hanging menus and information cards on doors, posting fliers in common areas, and so on. Additionally, ask the other business if you can promote your property at their location. This could be hosting information sessions for prospects at a restaurant/gym/store, or any other location that exudes a friendly, local feel.
3. Community Advertisements
When it comes to promoting each other off-site, make use of communal spaces around you. Advertise in local parks or high-traffic areas, where you know a large audience will see it. This can help spread the word about the offerings at your property while showing off the partnerships you have with other popular local businesses.
4. Special Discounts
If your partner is a consumer-focused business, they can offer discounts at their location, specifically for your tenants. This helps draw people in from your property and creates the feeling that your property is really something special, which is appealing for your current residents. However, it also can help convert prospects by showing that preferred access to certain businesses is an additional amenity if you choose to be a resident.
5. Local Vendors
One creative way to work with your partners is by including them in your property events and utilizing them as your vendors. Bring in local boutiques, restaurants, etc. for events designed and catered around your partners. The possibilities are endless—food trucks, pop-up clothing sales, personal training—this gives your partners valuable face time with your tenants and emphasizes the connection between your businesses.
6. Participating in Community Events
Lastly, a great way to establish local partnerships is to have a presence at local events. Set up shop at local farmer's markets, athletic events, and fundraisers. A booth that helps inform event attendees about your property and its many offerings demonstrates that you are invested and involved in the community at large.
Again, communication is key in developing successful relationships—it's important to express what each party aims to achieve and gain. For more-involved partnerships, contractual agreements are crucial, and abiding by those conditions throughout the full duration of the alliance is a necessity. In addition, keeping records of your events and interactions is essential for keeping track of the partnership's status.
One way to easily keep up-to-date with your partners is by using some of Rent Manager's helpful features:
Create a vendor account for each of your partners within Rent Manager—you can even color-code their names, making it easy to see who's a partner at a glance.
Include each partner's complete contact information in these entries, as well as the details of your agreement.
Under the "History and Notes" tab, keep records of every interaction. From the signing of paperwork to phone calls, to event details and expenses, Rent Manager is the perfect place to keep track of all the information relevant to your property and business.
Conclusion
For a property to grow and thrive, you must not only maintain but exceed expectations. By effectively incorporating partnerships into your marketing plan, you can form meaningful connections with local businesses and increase your property's potential, all while mutually benefitting from these efforts.

By Kelsey Rizzuto