Employees of London Computer Systems (LCS), the company behind Rent Manager®, hit the ground running on April 25th in a local 5K/10K Rat Race to raise awareness for CancerFree Kids, Pamela Joy Ripp Foundation and Girls on the Run of Greater Cincinnati.
Enthusiastic employees of LCS braved the cold, rainy weather in support of the cause, including Sales Representative Camille Brigano. I participated in the race for a few different reasons, she said. The Rat Race benefits multiple local charities. Even though it was freezing, rainy, and there was a huge hill not even a mile into the race, it was a great opportunity to participate in a little inter-office competition and friendly rivalries.
At LCS we encourage our employees to be engaged in our local community. Finding a cause that benefits those in need and also encourages physical activity is one our favorites. I ran this year's Rat Race to support a good cause and get in shape! said David Cappa from Product Support. Although the team arrived the next day to work sore and a little tired, everyone was excited about the opportunity to run as a team and help some great hometown charities.
While we do like a little competition, Web Designer, Ryan Ostrander explained the Rat Race stayed lighthearted, This was the second Rat Race 10K I've participated in. The Little Miami Scenic Trail is definitely a great setting this time of year, especially. It's a really relaxed atmosphere, which is nice. Nobody was too intensely competitive, and everybody was friendly.
President and CEO, Dave Hegemann concludes the remarks by saying, "Despite the rainy weather, it was great to see the employees come out and run the Rat Race for several great organizations. I really enjoyed the run over the Loveland Bike Trail- It was a lot of fun. A very nice event for a great cause!"
The LCS team looks forward to continuing to impact the local community and raise awareness for important organizations and causes. Congratulations for crossing the finish line!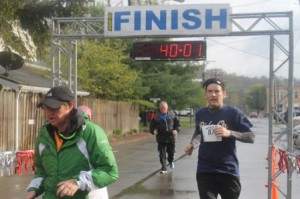 Ryan Ostrander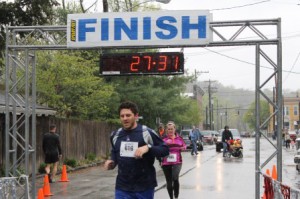 Kyle Schweikert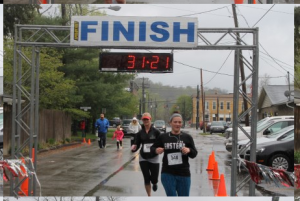 Camille Brigano