We're here again with another installment of the quarterly Rent Manager Release Report!
As Rent Manager continues to innovate and new features are released, we'll be here each quarter to bring you some of our favorite highlights of the most recent updates to the program. As always, check your inbox for Release Notes emails or log into your Rent Manager University (RMU) account for updated webinars, release recaps, and release notes courses to keep on top of everything included in each new release.
A Big Score for Your Box Score
Your box score report just got a bit of an upgrade with enhanced customization options and new information pulling in for your examination with each report. To make sure you're keeping track of the many ways your prospects and agents are communicating, we've included additional methods like inbound and outbound texts for the first contact and follow-up communication fields and added NDT calls to your calls column in the box score as well. A number of new columns and metrics have also been added for increased at-a-glance trackability, including an application breakdown, prospect breakdown, close rate, apply rate, and more.
Splitting Your ePay Deposits
With ePay split deposits, now you can accept one ePay payment from your tenant and Rent Manager will automatically deposit the funds to the predetermined bank accounts based on the charges being paid. If you have separate accounts for application fees, deposits, HOA fees, and monthly rents, you can now easily route your tenants ePay payments into those separate destinations automatically. The resident makes a lump-sum payment, and Rent Manager takes care of the rest.
More Tasks AUTOMATED
Don't you love the ease and simplicity that task automation affords your office? Well, the laundry list of automations available to our Rent Manager Online (RMO) customers has grown significantly with Release 12.300! Now you can automate tasks and notifications related to Loan Late Fees, Management Fees, GPR, Loans, Recurring ePay, Utilities, ePay Deposit Reconciliation, and Accounts Receivable! You can even create separate scheduled automations for different properties, owners, property types, charge types, charge amounts, and more. Setting up a schedule is required for some of these automated features, but once you do, you can truly set and forget!
Documents Signed, Sealed, & Delivered Online
Another timesaver that's getting a major enhancement with this release is Rent Manager Online Signable Documents functionality. With new Signable Templates available for simple customization and publishing, you have the ability to upload your existing PDFs and easily drag and drop scripted or signable fields onto the document. The option to map fields from your signable documents to standard Rent Manager fields or User Defined Fields enables you to collect additional information during the signing process. Creating, customizing, publishing, and accepting signable documents right in your Tenant and Owners Portals gives your office the benefits of ease and modernization. You can even set expiration dates for time-sensitive lease renewals or offers and edit previously published documents to reflect amended changes as needed.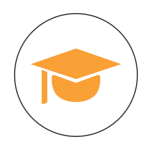 Check out Rent Manager University for the complete notes on all of the latest Rent Manager releases and be sure to explore our training team's videos that review the significant enhancements to automated notifications and signable documents in more detail.