Homeowners Association (HOA) communities contribute to an orderly and cohesive neighborhood atmosphere. They are operated and implemented with precision and organization. Thanks to the recent 12.640 release, you can mirror that same kind of intentional management in Rent Manager. There are a variety of new enhancements that simplify HOA management in the program and create convenient, easy-to-follow workflows. Users can seamlessly track board members, run pivotal reports and easily share them to Property Files, and more.
Get to know some of these valuable enhancements and tailor them to meet your exact needs. Here's a preview of these new features:
How to Optimize HOA Management in Rent Manager
Add Board Members
For properties that are labeled as an "Association" Property Type, you can add and track individual Board Members in the HOA property's Board Tab (Rental Info > Properties > Board Tab > click Add in the bottom righthand corner). An Add Board Member wizard will appear, prompting you to fill in key contact information as well as their designated role and term dates.
Once your active Board Members have been added, their Board Member designation will appear in red on the associated tenant's Contact Tab. For example, if you have a tenant account with two contacts, the contact associated with the active board member will show "Board Member" in red next to their name. It will display on their Web Access Settings (if applicable), and a History/Note will be added to their account.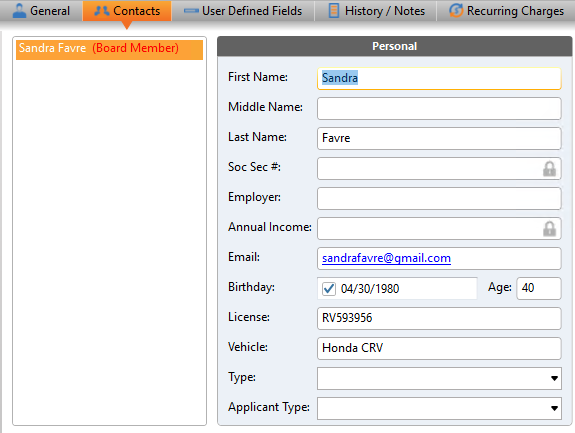 Share Specific Documents with Board Members through TWA
Sharing important documents with board members is easier than ever. Navigate to Rental Info > Properties > Property Files and you will see a new column in the Property Files grid labeled Board Only. When this box and Show in TWA are enabled for a file or a folder in the grid, your board members will be able to view and download these confidential files from their TWA portals.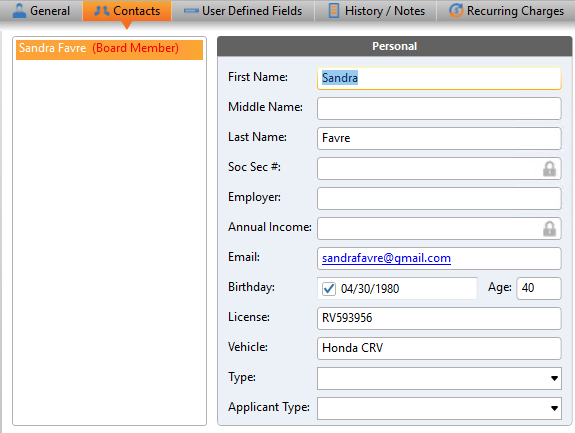 In addition, you can now easily run reports and add them to Property Files. If you'd like to share crucial reports like the Fiscal Year Budget or Budget Comparison Reports with your association members, simply run the report. Then, select either the newly added icon or the Prop Files button in the bottom left-hand corner.

Create Polls for Tenants to Take in Their TWA Portals
The addition of Polls in Rent Manager allows your communities to take their elections and surveys online. Under Services > Polls > Poll Register, this brand-new register displays the polls created in the past 30 days (30 days is the default; you can change this in the Days to Show box in the top right-hand corner). Once polls are published, they will be available for TWA-enabled tenants and/or board members to complete in their portal.

To add a new Poll, click Add in the bottom right-hand corner to populate the Add Poll Wizard and fill out the Poll's details: Name of the poll, description, the property the poll is for, etc. On the second page, you'll set up each question and available answers (if applicable), depending on the selected Type – Yes/No, text entry, dropdown list, or multiple selections, similar to User Defined Fields. You can also choose whether a response is required.
Once the poll has been completed by your contacts, you can see results by selecting the specific poll in the Polls Register and clicking Results in the bottom right-hand corner.
Want More HOA Management Tips?
The features highlighted here are just a portion of what's available in this release. We recommend reviewing the 12.640 release notes in the F1 Help File for a comprehensive list of features and enhancements. Another valuable training resource is Rent Manager University. Click here to log in. Then, enter 12.640 in the Course Search field to access the training videos for the release.