It might be safe to say that February is the month for celebrating; celebrating victory, love, humanity, you name it. That's why we have put together a few ways to celebrate the events in February with your residents:
Valentine's Day Feb.14th
Remember when you were excited as a child to go to school on Valentine's Day? You just couldn't wait to give out your special valentines cards to all of your classmates, and get some in return. Why not bring those childhood memories back for your residents? Passing out valentines to your tenants gives them a quick yet thoughtful reminder that you appreciate them being a part of your community. You could even encourage your residents to do the same, fostering positive interactions between neighbors on this special holiday that's all about the love.
National Canned Food Month
Let's face it… everyone has canned food items in their homes. Why not donate them for a good cause? Any why not do it during National Canned Food Month? Helping out your community is just as important as helping out your business. Allow your residents to drop off canned goods for donation all month long. You could even offer an incentive for whomever donates the most canned goods, anything from a discount on next month's rent, exclusive rights to the clubhouse for one night, or a gift card to a local store or restaurant.
Presidents' Day Feb. 16th
Every child knows that Presidents' Day means a day off of school. But do they know why we celebrate our country's leaders? Give them something to do this holiday that is both fun and educational. Create an activity book/folder chock-full of puzzles and games for your younger residents to complete. You could include things such as crossword puzzles, trivia games, coloring pages, etc. And don't forget to display these works of art all around your common area! This will give the children something fun to do on their day off, and maybe teach the adults a thing or two as well.
Follow this link for some fun Presidents' Day printables!
http://www.enchantedlearning.com/crafts/presidentsday/
Mardi Gras Feb. 17th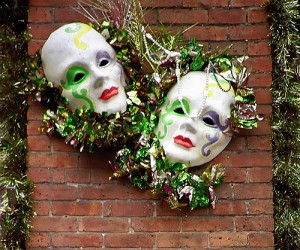 With the upcoming 2015 Rent Manager User Conference in New Orleans, you could say we're a bit excited for Mardi Gras this year. Whether or not you are able to join us in October, Mardi Gras is always an event worth celebrating! And if you can't make a trip to Bourbon Street this February, why not bring Bourbon Street to you? Get all your residents to participate in your very own Mardi Gras celebration, full of decorated doorways, streamers, and of course, lots of beads you could even put on your own parade! Put your own flair on this festive celebration, but don't forget the New Orleans jazz music, and plenty of authentic Cajun and Creole dishes!
Photo credit: Photo credit: danielmoyle / Foter / CC BY
Photo credit: LadyDragonflyCC – >;< / Foter / CC BY
Photo credit: Photo credit: David Paul Ohmer / Foter / CC BY