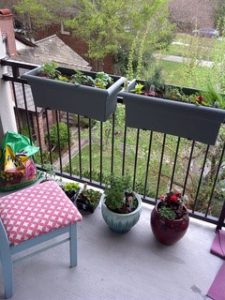 As the temps rise and the days lengthen, everyone is thinking about spending more time outside. Maximize your community's outdoor spaces – even if it's just a fire escape or a window box – by introducing some plant life in and around your available units. Many small trees, plants, flowers, and even edibles are great candidates for the conditions of a balcony or patio. When a prospective tenant comes in for a tour, show them the possibilities for plant life, and increase your curb appeal all in one simple step.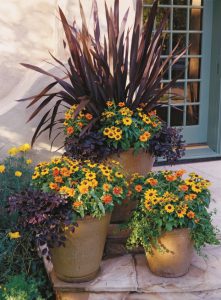 1.) Research your property. Do most of your units face east/west? Do your townhome patios face south? Look at all of your available areas, both inside and out. Where does the sun shine/not shine and for how long? Plants are finicky little things and all have their own preferences on when and how much sunlight they receive. North facing unit? Not to worry! There are plenty of shade-loving plants out there that are both beautiful and beneficial. Truly, any kind of vegetation in and around the unit can improve indoor air quality and reduce stress!

2.) If you plan to move and re-move the container from unit to unit for showings, you'll definitely want to choose the receptacle wisely! Search for something that looks substantial, but is light and easy to shuffle from place to place. Resin might be the way to go to boost your garden aesthetics without increasing your own calisthenics (lugging around beautiful stone flower pots can be intense!).
3.) Now that you've got a lay of the land and your vessel picked out, start researching plants. Choose something hardy and stable so that it survives an entire season, or year, of constant relocation. Yucca plants are a tall, hardy grass that play well with others in a container setting. Other strong performers are smaller versions of boxwood, dogwood, or juniper. Add in some low-maintenance bloomers like petunias, begonias or verbenas and you're good to go, and go, and go…
While we're on the topic of curb appeal, why not take a walk around the property and see which of YOUR spaces could benefit from a little extra vegetation. Give your community's first impression a face-lift by adding a couple heavy flower pots by each building's front door. Make sure that your landscaping is ready for the arrival of spring, i.e. your shrubbery is pruned and any plants that didn't survive the winter are replaced. With a little thoughtful planning, your community will be budding in no time! And be sure to share these tips with your new (and current!) tenants so that they, too, can reap the benefits of a well-thought-out container garden.