At LCS, we genuinely value our company culture. It's something we have meticulously nurtured and honed for years, and now more than ever, we are reaping the benefits of that intention. We recognize that our incredibly talented team makes Rent Manager the powerhouse that it is. We are a group of helpers, doers, and celebrators. Our company potlucks are unparalleled, and everyone looks forward to Food Truck Wednesdays. Through annual events like outdoor movie nights, the LCS Carnival, and the highly anticipated LCS Olympics, we've set a solid work hard, play hard standard. While we are all majorly missing our coworkers and our second home on Waterstone Boulevard, we are following the guidance from the Centers for Disease Control and Prevention (CDC) as well as the state government and safely working from home. Since employee engagement is so important to us and we can't partake in some of our favorite company-wide events at this time, we've found creative ways to maintain our award-winning company culture and stay connected.
Our Projects & Events Coordinator, Kelsie F., crafted a pseudo, at-home spirit week with a Work From Home Photo Contest. This virtual event encouraged some friendly competition and brought joy every time we opened our email in the morning. A new theme was announced each day, and employees submitted a photo that best fit the daily prompt. Winners were chosen by vote—administrated via Typeform —and the employee whose submission received the most votes walked away with an Amazon gift card. Afterall, who couldn't use a little happiness in the form of a package on our doorstep—even if it's just hand sanitizer? Contest themes included:
1. Best Remote Office
Everyone has made the best of their makeshift home offices as we await our return to LCS' gorgeous campus. Day 1 of our Work From Home Photo Contest was Best Home Office. Employees submitted photos of their sweet set ups, but there was a clear winner from the get-go. Dan B.'s venture into the great outdoors was undeniably awesome.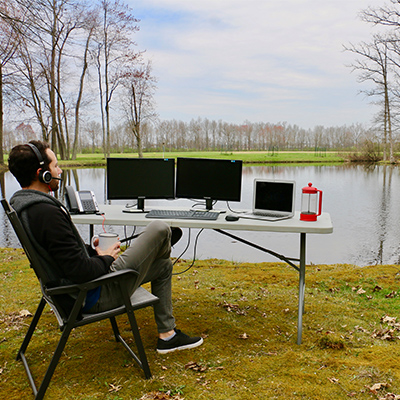 2. Best At-Home Barber or Salon
Who else wishes they'd prioritized a trip to the hair salon before the shelter-in-place order? This challenge highlighted trims and treatments administered by, in many cases, tragically under-qualified cosmetologists. The competition was stiff for this one; however, no one showed commitment quite like Greg M.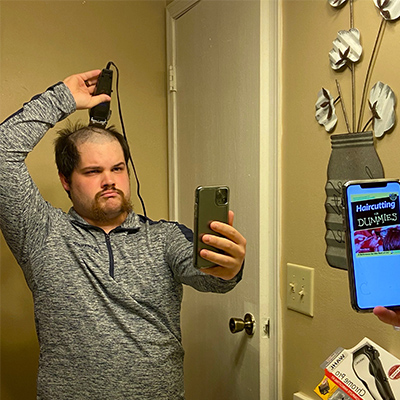 3. Most Rolls of Toilet Paper
This contest revealed just who was responsible for Cincinnati's TP shortage… The next time any of us runs out, we'll be calling Sean M. for a roll from his toilet paper mountain.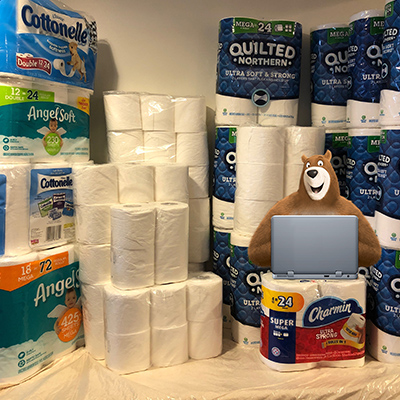 4. Best Puzzle or Art Masterpiece
After binging on Netflix's Tiger King, we needed some time to digest what we saw… so we took a break from streaming content and dusted off our puzzles and art supplies. From pottery and pastels, to 1,000-piece puzzles, LCS employees put their creativity on display in a big way. This category was another tough one, but McKenzie R. took home the win with this gorgeous canvas painting.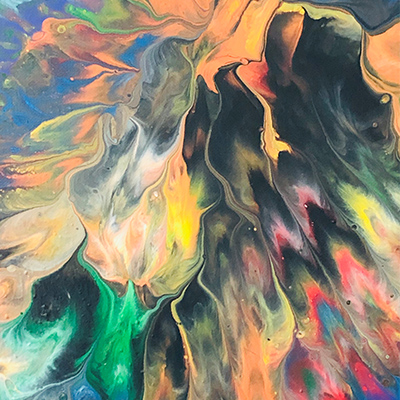 5. Staying Connected with your New Coworkers (pets or family)
No one has enjoyed being quarantined more than our pets. Humans home = more walks, more treats, and more cuddles. An inbox full of everyone's adorable kids, cats, and dogs is hands down the best way to end a Friday. Clinton H.'s ability to stay focused in a more "open concept" office environment solidified his win.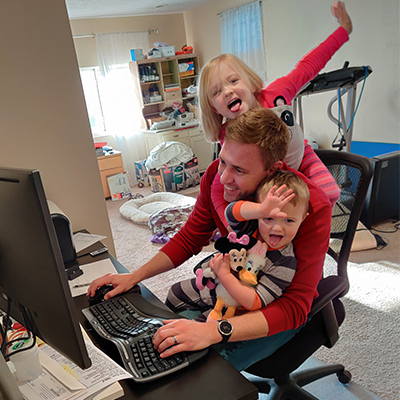 Even amidst social distancing, the LCS team is staying connected. We're finding reasons to laugh, and we continue to provide excellent products and services for our customers. This Work From Home Photo Contest was a little reminder that no matter our physical location—we are stronger together.