Tenants tend to like their landlord to be relatively invisible until there's a maintenance problem. At the first sign of a leaking faucet or a less-than-chilly refrigerator, you're suddenly their new best or worst friend depending on your response.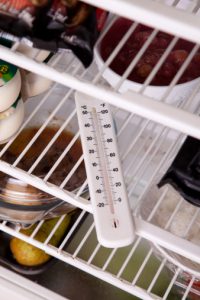 One of the biggest perks of renting is not having to worry about routine maintenance of the building, appliances, and grounds. For some, yard work is a welcome stress-reliever/hobby/passion. But for others, the thought of mowing the lawn or pulling weeds in the scorching summer sun sends a chill down their overworked, stressed-out spines. In apartments rented with fully furnished kitchens, the tenant realizes an upfront savings of thousands of dollars and the assurance that the appliances will be maintained in working order. What a load off their mind! But what if the refrigerator isn't staying safely cold and they just loaded it with an entire week's worth of groceries? Time is a huge factor in this service request wreck a tenant's dinner party, or waste a $200 grocery trip, and that tenant will spread the word, and possibly damage your community's reputation. Your online ratings and reviews can go from glowing, to up-in-flames in a matter of hours.
With the proper plan in place, you can take on any maintenance challenge with ease and speed, showing your tenants exactly why they choose to live in your community. In today's digital age, almost anything can be accomplished online, or on a mobile device. If you're not keeping up, your competitors will and they'll show your tenants exactly how modern maintenance can be!
Rent Manager's open API interface allows for several really great integrations that help you meet and exceed your tenants' expectations and streamline your daily processes in a number of valuable ways. Using an intuitive maintenance automation platform, our API partner, Property Meld, syncs tenant and property information to and from your Rent Manager database, eliminating hours of wait time from the maintenance process.
Thanks to Property Meld's user-friendly interface, every aspect of a service call can be handled via text message, mobile app, or website. You send out the maintenance request to your technicians or vendors, and Property Meld handles the scheduling, reminders, verification of completion, satisfaction and even performance analytics. It's the ultimate in transparency, and the epitome of ease for you and your staff.
From the very first service call, to streamlined scheduling, real-time progress updates and even collecting tenant feedback, Property Meld makes it easy move the maintenance process forward to completion.
Learn more about Property Meld in our next Tech Tuesday webinar on Tuesday, August 22, or visit their website at www.propertymeld.com.