Contributed by the AvidXchange Team
It's a new year, and a new start for your AP team! Over the years we've acquired a lot of great Accounts Payable advice from our customers and our internal AP resources, and we're excited to share 5 of the best with you to get your 2015 off to an efficient start!
Tip 1: Use the IRS TIN Matching Program
The TIN Matching Program is part of a suite of internet-based pre-filing electronic services that enable authorized payers the opportunity to match 1099 payee information against IRS records prior to filing.
There are two programs available. There is Interactive TIN Matching, which will accept up to 25 payee TIN/Name combinations on-screen, and then there is Bulk TIN Matching, which will allow up to 100,000 payee TIN/Name combinations to be matched via a text file submission.
Both programs will accomplish the following:
Match the payee name and TIN with IRS records
Decrease backup withholding and penalty notices
Reduce the error rate in TIN validation
Tip 2: Negotiating Vendor Terms
100% – 100%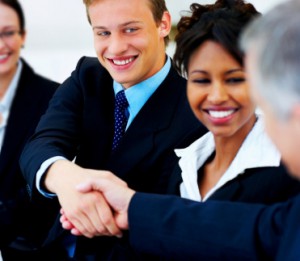 The beauty of negotiation is that both sides achieve what they need by giving each other what they want. The trouble with this particular definition of negotiation is that sometimes it's not possible for either side to get what they need and want. In that case, there is no deal. This is especially difficult if one party, or both parties, in the negotiation really wants to gain something from the negotiation. In this scenario, compromise would have to be involved. I am of the opinion that over time the party, or parties, that had to compromise will have diminishing happiness about the agreement and that eventually the partnership will erode and die.
100% – 100%, can that really work with vendor terms? I think that the rule can absolutely apply. However, it takes time, attention, and dialogue. Here are a few ideas that can help:
Know your true cost Having the pricing structure and history of the vendor is important, because you will be able to identify trends.
Combine your purchasing power You may be selling yourself short if you come to the table with just a portion of your buying power.
Paint realistic expectations By knowing the vendor's history and the power you can realistically have over the situation.
Know the vendor's language With a lot of vendors they spell out their constraints in their invoices.
Know other customers It's not dirty to dip into your network and ask what the experience has been with certain vendors.
Be ready to act There is nothing more painful than working a deal that you can't sign off on.
Make sure you are open with the vendor Even after all of your internal work, make sure you listen before you act.
Bottom Line
Before you enter into negotiation with a vendor make sure that you've done your homework to identify if you can achieve your desired outcome from the negotiation, so that you are prepared and have the upper hand.
Tip 3: New Vendor Approval Process
When evaluating your vendor approval process, here are 10 things you should look at to improve your current process:
10. Evaluate paperless options Paper has intrinsic problems, because paper invoices can get lost and can have incomplete information. Also, paper has to be manually passed around for approvals, which creates lengthy approval times and can result in late fees. When you automate your AP processes, these problems dissipate.
9. Let them know you are watching If you are automated, then don't make it a mystery that the system tracks everything about the process. Therefore, there is visibility into every part of the process and late approvers, etc. are easy to identify. If you aren't automated, then make sure that you have internal audit procedures to ensure everyone is held accountable.
8. Define approval The people who typically feel burdened by having to approve are usually the people that don't feel as though they need to be involved in the approval process. It's important to define what you want the person to approve, such as approval for budget or approval for completed work.
7. Use dollar breaks Automatic breaks are great to ensure that only people see and approve the vendors that need their attention. Certain vendors create more work than others.
6. Don't be the bad guy/gal When you automate your procedures, make the automation software the bad person. The beauty of an automated AP process is that there are rules in place for approvals, and the software will do the job of sending out reminders for invoices and payments that need to be approved. The software manages everything automatically, which means you don't have to think about it and you don't have to personally handle approvals.
5. Make it easy If the approval process you have in place is easy to understand and follow, then the people responsible for the approvals will be inclined to approve things sooner and with more frequency. An example of making things easier would be to have all vendors in a queue with an email reminder that automatically tells them they have approvals waiting.
4. No repeats Make sure that individuals aren't included in the approval process more than once, taking care of different approvals.
3. Gangs all here Certain vendors can be approved by more than one person, so it lessens the burden on one person to approve vendors and speeds up the process.
2. Plan your work When people know their role in the approval process, then they understand that there are dependencies to their approval and will be more likely to approve faster.
The Number 1 Tip Go Mobile! If you use an automated AP process, then they should be able to login to a portal and approve invoices and payments from wherever they are.
Tip 4: Vendor Database Cleanup
When it comes to vendor database setup and maintenance, the following best practices come in really handy:
Obtain a W9 or equivalent form prior to vendor setup and payment.
Perform TIN (Taxpayer Identification Number) validation and vendor name matching using the IRS TIN matching system which ensures the information obtained from the vendor is correct. See Tip 1 above for additional information.
Access to the master vendor file should be restricted to only those employees designated to setup, and maintain, the vendor database. These individuals should not have the ability to enter invoices or make payments.
Purge inactivate vendors that have had no activity for 15-18 months.
Audit changes and additions to the master vendor file.
Tip 5: Enlist an Auditor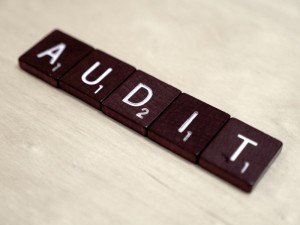 No one enjoys audits, but everyone wants to avoid the nightmare of the auditor showing up and your team not being prepared. A great way to ensure that procedures are being followed consistently is to enlist an auditor from your team. The "internal auditor" can arbitrarily select invoices for research, and then the team can locate them the same way that they would during an actual audit. If the "internal auditor" selects random times to perform the audits, then the team will always be mindful of following procedures to ensure that all spot checks go smoothly. Since no one really wants to the play the part of the auditor, it's important to shift the responsibility around. Or, there are also companies that have CFO's for rent. This can be a great option for an objective view of your AP processes and ensure that you're ready for an audit.
To learn more about these 5 tips, and 10 more to get your 2015 off to a very efficient start, check out this previously recorded AvidXchange webinar that covers 15 tips in 15 minutes:http://bit.ly/1yL8Dkr.

Photo credit: thetaxhaven/Foter/CC BY