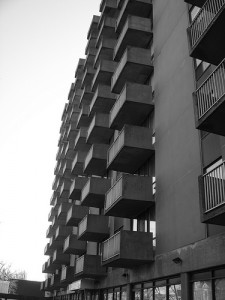 Rent Manager users manage a wide variety of properties with different styles, amenities, locations, and unique characteristics. It's important to find the right tenant to rent your space, so here are a few ways to advertise your distinctive units:
Small Square Footage
The next generation of renters is more regularly opting for spaces with less square footage for a number of reasons. Take advantage of millennials' desire for smaller, more energy-efficient units by selling your space with appropriate wording.
If your rental units are on the smaller side, strategic descriptions can help turn this potential negative into a positive. Use words like quaint, cozy, and intimate to describe these units. Smaller spaces can be more manageable for tenants living alone, so don't markdown the value of a tighter space.
Minimal Closets
Is your unit lacking closet space? Then be sure to emphasize the space's open floor plan. Sure, there are fewer walls confining their clothes, but the industrial look of clothing on display is currently trending. You may consider adding shelving or rolling clothes racks to the units to make up for the lack of closet space.
Less Privacy
If the unit is placed in the midst of busy traffic or a less-secluded area, emphasize the community feel of the public surroundings. Mention the nearby shops or parks, even if they are right below the apartment. Many tenants enjoy being in the middle of the action, so use the prime location to your advantage.
Small Kitchen
Kitchen space can be limited in any apartment. Tenants understand that with all the required appliances, square footage can quickly run out.
Describe a smaller kitchen as compact with all the essentials. Not every tenant is looking for a chef's kitchen, so having more space in other parts of the unit might be more desirable. You can also compensate with high-end appliances. Lots of tenants would be much happier with sleeker appliances than with a large, outdated space.
Rental units can be just as unique as the tenants themselves. Market units to best attract the right renter, and use your property's individual features to your advantage.
Photo credits: