Website Design and Development
« All Sites
San Antonio Station
Visit the San Antonio Station Site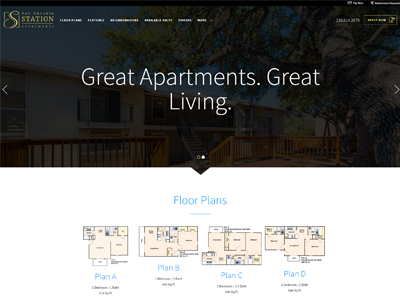 On this Website
Interactive Map


Location. Location. Location. Interactive maps allow units or properties stored in Rent Manager to be displayed on an interactive Google map conveniently placed on the customer's website. Understanding each properties proximity to work, shops, family, or major highways can add incentive for renter's looking for a rental space within a specific area.

Responsive Design


Also known as mobile-friendly, responsive websites are designed to "respond" to the size of the end-user's browser window, and re-style as necessary to optimize display performance on small screens, phones and other mobile devices.

Unit Availability Listing


Units stored in Rent Manager can be set to display on the client's website, along with photos, videos and other information about the unit and/or property. Customers can choose to populate the listing automatically based on vacancy status or manual selection, and user-defined fields can be created to collect and display information not included in Rent Manager by default.