Web Template Suite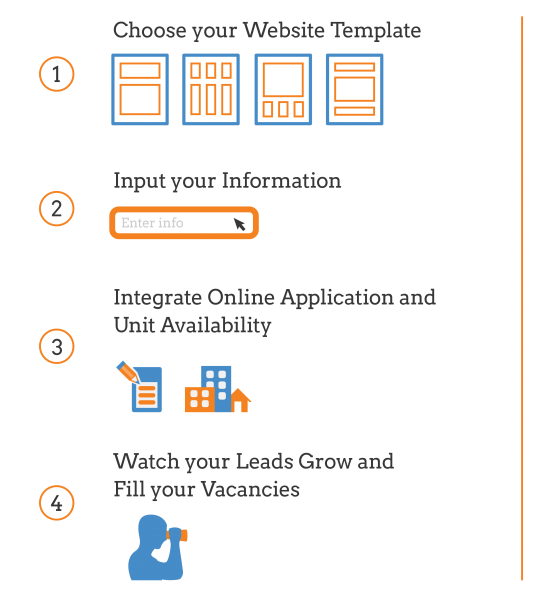 Professional Website Made by You
Every business should have a website to drive marketing efforts, but not everyone is an experienced web developer. With Rent Manager's easy-to-use Web Template Suite, you can build a simple website for your business effortlessly—no development or programming experience necessary!
Choose a professionally-designed template and quickly build a website that is both high-quality and responsive to any device—and the best part is it's fully integrated with Rent Manager®.
There's no better way to boost your business than with a professional, user-friendly website customized to your company's needs.
800-669-0871
"Wow" your prospects with an incredible website
Online applications
Create user-friendly online applications and unit availability listings to increase prospect traffic and streamline your lead tracking.
Unit availability listings
Improve marketability with a clean, searchable list of vacant units pulled directly from your Rent Manager database.
Professional, user-friendly site
Quickly add or update content and change the entire look and feel of your site with just a few mouse clicks. Nobody knows your business more than you, so who better to build your website? With the Web Template Suite, you can create your very own professional site to promote your properties.