Virtual Classroom:
RM Xi Accounting 101
Understand the Hows and Whys of Rent Manager Accounting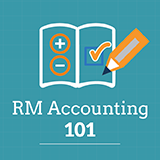 In the much-anticipated Virtual Classroom: RM Accounting 101Â course, you'll learn how to properly enter transactions into Rent Manager Xi, and observe how those entries flow through your major financial reports: the General Ledger, Balance Sheet, and Profit & Loss.
By the end of this class, our CPA trainer will have you seeing your financial reports in a whole new way! During the three hour online session, you will:
Learn how to properly set up your Rent Manager Xi accounting system

Key system preferences
System accounts
Property-specific accounting

Examine and interpret financial reports

How do customer charges impact financial reports, bank deposits, and checks?
How are financial reports changed by bills, customer credits, allocated and unallocated payments, NSF transactions, and security deposits?
The course begins as a three-hour, instructor-led training session. Participants are encouraged to follow along with their instructor in the provided digital workbook—the demonstration activities have been included for you to review later!
Once the demonstration is over, you will have the chance to practice what you just learned in a risk-free simulation of Rent Manager Xi—the same database the instructor uses throughout the tutorial. Your workbook also includes hands-on activities that you can practice in the designated training environment created just for you!
Each attendee also gets one-on-one email access to the session's instructor for a week, as well as 7 days to practice the hands-on activities in the training database.
Plus, you'll learn everything from the comfort of your home or office!