Virtual Classroom: Rent Manager Xi 101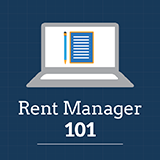 Get the Rent Manager Essentials… And Then Some!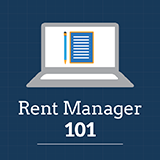 Virtual Classroom: Rent Manager 101 is the first step on your path to becoming a Rent Manager expert!
This hands-on course will share the information you need to streamline and optimize your Rent Manager Xi processes. Rent Manager 101 will examine the following topics:
Account setup "best practices," including the proper way to set up and manage properties, rental units, customers, GL accounts, and charge types
A/R and A/P tasks, from posting customer charges to generating statements, receiving payments, and making deposits
Customer relationship management (CRM) features—RM calendar, history notes, search tools, and more—that enable you to stay on top of daily tasks and track customer communications
The course begins as a three-hour, instructor-led training session. Participants are encouraged to follow along with their instructor in the provided digital workbook—the demonstration activities have been included for you to review later!
Once the demonstration is over, you will have the chance to practice what you just learned in a risk-free simulation of Rent Manager Xi—the same database the instructor uses throughout the tutorial. Your workbook also includes hands-on activities that you can practice in the designated training environment created just for you!
Each attendee also gets one-on-one email access to the session's instructor for a week, as well as 7 days to practice the hands-on activities in the training database.
Plus, you'll learn everything from the comfort of your home or office!