Virtual Classroom: Rent Manager 101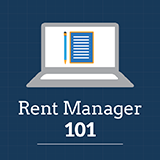 Get the Rent Manager Essentials… And Then Some!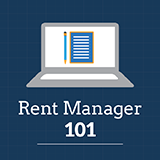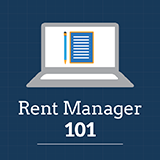 Virtual Classroom: Rent Manager 101 is the first step on your path to becoming a Rent Manager expert!
Consisting of three, 2-hour online sessions, this hands-on course will share the information you need to streamline and optimize your Rent Manager Xi processes. We'll cover a different set of valuable topics each day:
Day 1 teaches account setup "best practices." Learn the proper way to set up and manage properties, rental units, customers, GL accounts, and charge types. You'll even learn how to create and maximize your use of user-defined fields.
Day 2 focuses on A/R and A/P tasks. Learn how to post customer charges, generate statements, receive payments, and make deposits. Then learn how to enter and pay bills in Rent Manager. You'll also discover a number of tips and tricks to streamline the process of entering these financial transactions.
Day 3 examines the integrated customer relationship management (CRM) features of Rent Manager that help users stay on top of daily tasks and track customer communications. Learn about the RM calendar, history notes, search tools, letter templates, reports, and more!
As a participant, you'll also receive a handy training workbook to help maximize the retention of your new-found knowledge and skills.
Plus, you'll learn everything from the comfort of your home or office!
Who should attend this session?
Rent Manager 101 is perfect for new employees, users who want to brush up on the basics, and anyone looking for best practices on Rent Manager Xi fundamentals.
PARTICIPANTS RECEIVE:
SIX full hours of instructor-led, hands-on training
An in-depth Rent Manager 101 workbook
1-week "fast-pass" instructor access to answer all of your Rent Manager questions
Register soon, enrollment is limited to only 25 attendees!