Matchbox Realty & Management Services
Connecting People with Property that Fits their Needs
Barry Kelley is the President and CEO of Matchbox Realty & Management Services, Inc., serving Harrisonburg and Staunton, Virginia—specializing in student housing. Barry is a major player in the real estate landscape of Harrisonburg, with a voice/hand in the historical renovation of the city's buildings.
Matchbox Realty manages over 1,000 units and 1,400 homeowners' association properties—resulting in a portfolio value of $120,000,000.
The History, The Space
Barry started what is now Matchbox Realty in 1983—the company was originally part of a larger real estate effort under Coldwell Banker. After many years of business and multiple transitions, Barry led the initiative to become independent of Coldwell Banker—and rebrand the company as Matchbox Realty in 2011.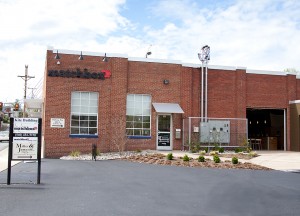 Talking Software
The folks at what is now Matchbox tried out a big-name property management software to help organize their business… but they weren't satisfied. With few updates available and expensive upgrades the norm, Barry's team went on the hunt for a better solution.
By spring 2008, they were sold on Rent Manager Online (RMO). Subsequently, three employees attended the 2008 Rent Manager User Conference in Lake Tahoe, Nevada, to spend some time with the software. By January 1, 2009, the properties were officially live with RMO.
The People
Working alongside Barry, Brian Cowger is a force at Matchbox Realty. He has been with the company since high school and cemented his place in the organization by earning an Integrated Sciences and Technology degree from James Madison University. Today, Brian is the company's Director of Technology and a Portfolio Manager. Talk to him for just a few minutes and you'll find that his passion for Matchbox Realty is contagious.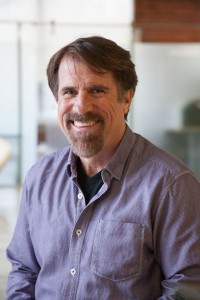 Why Rent Manager?
For Matchbox, Rent Manager offers the ability to truly customize the program for the business. As a smaller company, Brian reflects, we were able to start off with the basic features and then add modules over time, as we needed them.
As Matchbox has grown from 10 RMO users to 21, Rent Manager has supported their progress at every turn. Rent Manager has made our company more efficient, Brian explains. We integrate all of the software tools, as well as the add-ons and other IT services like email hosting, VoIP phones, and website hosting. It's allowed our company to worry less about technology and software and spend more time on what we need to do—manage and lease property.
Matchbox Realty is all about helping people find the right fit. And Rent Manager is there to organize and streamline the business, enabling Matchbox to connect People with Property that fits their needs.
Would Brian recommend Rent Manager?
Of course he would, and does—sometimes without even trying… Matchbox is the largest third-party management company in Harrisonburg, Virginia. They are trailblazers, so whatever products Matchbox is using, the competition seems to follow suit. Now all of our major competitors use Rent Manager, Brian confirms with a smile.
So it seems imitation is the finest form of flattery…