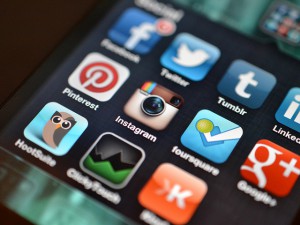 It's no secret that social media outlets have become a huge part of our daily lives, and a huge part of how people are growing their businesses. Social Media Examiner's annual Social Media Marketing Industry Report revealed that social media continues to be on the rise, with 92% of marketers specifying that it's important for their business, up from 86% in 2013.
Utilizing social media and dipping into the digital world to conduct business has become increasingly important. For property management companies, this concept is no different. Social media makes it possible for you to easily connect with those who can help grow your business in a cost-effective manner.
But simply posting on Facebook every once in a while just won't cut it these days. It's important to utilize different social media platforms that will provide a free, effective way for people to connect with current residents, market vacant units, and keep up-to-date on your community.
We have broken down the different social media platforms you should consider incorporating into your digital marketing program, and some quick tips on how to do so.
Facebook
Creating two separate pages' one for current residents and one for prospects' is the way to go. Your prospect-focused Facebook page will be geared more toward promoting the business side of things, including available units, move-in specials, and property questions. The renter-exclusive Facebook closed group page is more personal, and allows your residents to feel engaged, having access to a site that's only available to a select audience. Promote fun and community events, online discussions, and keep residents updated on property news.
For both sites, aim for posting once or twice a day.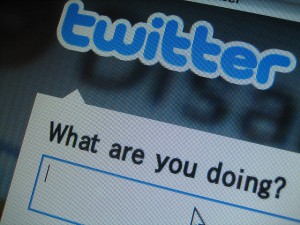 Twitter
This social media platform is useful for reaching out to residents, as well as discovering what is being said about your business and community. #Hashtags supplement your messages when informing people of vacant units and answering any questions people have posted in the area. Twitter makes it easy for users to search for related geo-targeted questions about rental properties in specific cities and states. This allows you to provide quick answers. You can also search for your business name on Twitter to see what people are saying about you. This allows you to respond to feedback, or retweet some of the great things people are saying about your property.
Tweet 5-8 times per day with articles, photos, announcements, and retweets.
Instagram
This is a great way to show off your property through pictures. After all, a picture is worth a thousand words! Post photos of your community on Instagram, including new upgrades, attractive amenities, and residents enjoying their time at your property. Adding those experience shots will give a different perspective, showing prospects what their everyday lives will look like at your property.
Post a few times a week. Make the photos desirable!
Pinterest
Use Pinterest to share photos of beautifully staged rental units, various floor plans offered, and the amenities people care about most. Make sure to give as much detail as possible in the description. From décor to furniture, adding details allows the photos to be easily searchable. Pinterest can also be utilized to pin or re-pin different community event ideas, DIY projects for your residents, or anything else specific to your property that would be appreciated by your clientele.
Pin or re-pin at least once a day.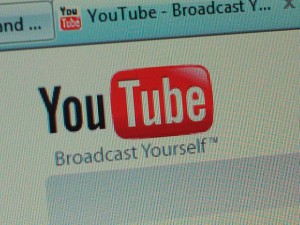 YouTube
Nowadays, many people would rather see videos than text, or even pictures. Utilizing YouTube is a great way to highlight property features and take prospects on a 360-degree-view tour of your units and other community hotspots.
Make sure that your YouTube Channel has at least 3-5 videos for people to explore.
Many of these social media resources can be integrated together using apps like Hootsuite to organize all your social streams. This allows you to push out posts with one click. Connecting your different platforms on one single network makes it easier and more time-efficient.
Social media provides its own community, allowing your residents and prospects to interact with you and with each other. If used correctly, it is a great tool to build relationships with residents, reach out to prospects, and more.
To learn more social media strategies, check out our board on Rent Manager's Pinterest!
Photo credits:
Spencer E Holtaway / Foter / Creative Commons Attribution-NoDerivs 2.0 Generic (CC BY-ND 2.0)
Jason A. Howie / Foter / Creative Commons Attribution 2.0 Generic (CC BY 2.0)
keiyac / Foter / Creative Commons Attribution 2.0 Generic (CC BY 2.0)
codenamecueball / Foter / Creative Commons Attribution 2.0 Generic (CC BY 2.0)