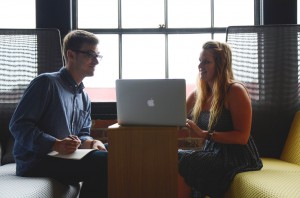 If you take a good look at today's twenty-somethings, you'll see a less-than-optimistic group paying not only for the previous generations' economic oversights, but a staggering amount of student loan debt as well.
According to Laurie Goodman, center director for the Housing Finance Policy Center at the Urban Institute, educational loan debt levels have risen from $221 billion in 2003 to nearly over $1 trillion in 2013.
Most who fall in the early-twenties to early-thirties crowd, still want to become home buyers. But there's huge hole to climb out of when they're saddled down with student loan debt, poor job security, and making a 30-year commitment in the face of past housing and economic bubbles is daunting at best.
A vast majority of this demographic is either underemployed or unemployed, which isn't helping propel them towards homeownership, either.
According to Jed Kolko, chief economist for Trulia, The reality is that after a recession lots of people don't have the down payment. They can't qualify for a mortgage and affordability is getting worse."
Multifamily-unit starts designated as "for rent" grew to the highest level in 15 years last year, said Kolko. The fact that less than 10% of multifamily starts are for condos, opposed to 40% at the height of the bubble, indicates that we'll see higher rental demand continue.
As a result, the outlook is bright and sunny for landlords as more individuals will be stuck in the position of renting long term due to less affordability and a mountain of student debt.
Photo credit:http://bit.ly/1GNbOKf
Photo credit: LendingMemo/Foter/CC BY