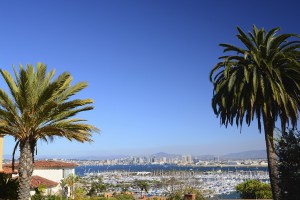 The 2014 Rent Manager® User Conference is quickly approaching, and nothing is worse than travelling so far and forgetting something at home. That's why we've listed a few packing reminders to get you (and your luggage) prepared for RMUC.2014!
Weather
According to The Weather Channel, Carlsbad's average high in early October is 70 degrees F, while the average low is 57 degrees F. I'd say that's just about perfect conference (and of course, golfing!) weather.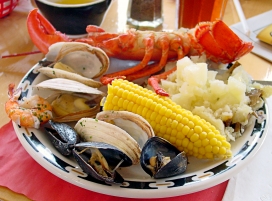 Food
We hope you're in the mood for some classic Californian seafood! Anchovies, oysters, white sea bass, spiny lobster, swordfish, and clams are in season for October. And don't forget your fruits and vegetables! Grab some in season pineapple, passion fruit, and yams if offered during your travels.
Wardrobe
Make sure to save room in your suitcases for business-casual wear for the conference. And don't forget your leisure clothing for relaxing on the beach, golfing on the award-winning Aviara Golf Club course, enjoying a night out on the town, and many more fun activities to experience during your stay!
Toiletries
Of course, we don't need to remind you to bring your toothbrush/toothpaste, soap, hair brush, etc. (all the basic necessities). If you take medicine daily, be sure that it makes it into your bag. And don't forget your sunscreen to handle that blazing California sun!
Technology

Lastly, but most importantly, don't forget to pack your laptop! It's safe to say that a software conference just wouldn't be the same if you can't run the software during the sessions. Be sure to bring everything necessary (laptop, charging cord, mouse, etc.) to have your computer up and ready to dive into Rent Manager® alongside our team.
Photo credit: deegolden from morguefile.com