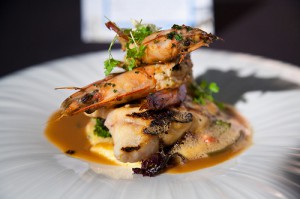 We're gearing up for the 2015 Rent Manager User Conference (RMUC.15) and our stomachs are rumbling! RMUC is hosted in New Orleans this year, with over 20 new sessions, great speakers, and a premier social event at the famous Mardi Gras World!
Looking forward to all the delicious cuisine of the Big Easy, we've prepared a list of the must-haves during your stay. Thrillist has the low down on some of the best dishes in New Orleans:
Soufflé Potatoes
Arnaud's Restaurant (address and info)
French Quarter
How on Earth does someone take a simple tater and turn it into something so wonderfully airy, pillowing, salty, and magical as they do at Arnaud's? Soufflé Potatoes'served with a creamy béarnaise sauce'are, hands down, the best bar snack ever invented. Enjoy them with a brandy crusta or a French 75, but just be wary that you very well may have to fight your friends for the last one.
Cochon Muffaletta
Cochon Butcher (address and info)
CBD
Everyone flocks to the Central Grocery for a taste of the original muffaletta sandwich, but Donald Link's version'served hot with house-cured meats'takes muffaletta magic to the next level. It is the best version of this classic sandwich that the city has to offer, period.
Raw Oysters
Casamento's (address and info)
Uptown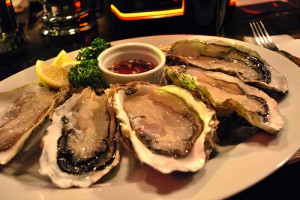 Okay, so raw bivalves aren't really a dish per se, but that's just semantics when it comes to the oysters at this Magazine Street institution, nearly 100 years old now. A special stainless steel oyster cooler makes sure these guys are always cold, but never watery. We'll take three dozen. To start.
Goat Tacos
Maurepas Foods (address and info)
Bywater
With the influx of new Mexican and Tex-Mex eateries in NOLA, the taco competition is pretty fierce these days. At the forefront, however, are Maurepas' inimitable roasted goat tacos, which come with a bright green cilantro harissa sauce, pickled green tomatoes, and a variety of house hot sauces.
BBQ Ribs
The Joint (address and info)
Bywater
The barbecue game has been seriously raised in NOLA in recent times, and different spots are great for different aspects of classic barbecue. When it comes to pork ribs, however, The Joint is the place to beat. It won't be easy, if at all possible.
The Company Burger
The Company Burger (address and info)
Uptown
Los Angeles has In-N-Out, New York has Shake Shack, and, when it comes to fast-food-style burgers and fries made with love and only the best ingredients, New Orleans has The Company Burger.There are plenty of outstanding burgers in the Big Easy, but this one just never fails to satisfy.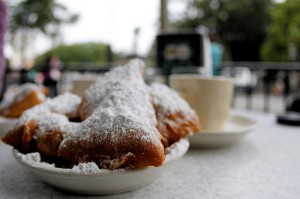 Will you be joining us at RMUC.15? Our conference supports over 500 property management professionals'including owners, CEOs, accountants, service technicians, leasing agents, and system administrators. It's your annual opportunity to network with other professionals, gain meaningful insights on best practices, and meet the awesome team behind Rent Manager! Register today for the best Rent Manager User Conference yet!

Photo credit: visitnola/Foter/CC BY
Photo credit: Phil Roeder/Foter/CC BY