The end of the year is right around the corner and the Rent Manager® support team wants you to have access to the information, tips, and tricks that will make your year-end close straightforward and problem-free.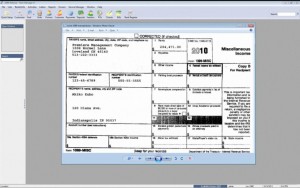 Once you've generated and printed your Vendor or Owner 1099s, you need to create 1096 forms (essentially a cover letter for your 1099s).
For Vendor 1096s, go to Reports>Accounts Payable>Vendor 1096.
For Owner 1096s, go to Reports>Owners>Owner 1096.
Choose the report options you used to create your 1099s.
Click Create Report.
Load pre-printed 1096 IRS tax forms into your printer.
Click Print.
And just like that, you're done!
For complete instructions on how to process year-end tax documents and reports in Rent Manager, refer to the Knowledgebase and our Year-End Close Resource Center.