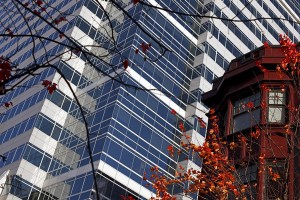 There's been some debate lately about the importance of marketing to specific audiences. Property management gurus and experts find themselves in different camps with different perspectives. One industry voice, for example, argues that property managers should keep their focus on Millennials, as other generations will follow this influential group's lead.
Although this may be true in some instances (perhaps with Gen-Xers, because the generation gap is smaller), it's also important to remember that more Boomers are coming on the rental scene. It isn't clear that Boomers are going to appreciate the features and amenities that Gen-Ys desire and expect, especially when we review what studies are showing:
 Millennials prefer location over square footage.
 Urban-situated, three-floor walk-ups are A-Okay if the location is right.

 

Gen-Y wants eclectic, alternative spaces over traditional ones, and they are not interested in your standard remodel.
 These 20-somethings care about green, sustainable living, and they are willing to pay extra for it.
So what does this mean for you??
First things first: Know Your Audience. Which demographics do you rent to? Can you draw out any consistencies with the type of renters your properties attract? Of course, if you manage tens or hundreds of units, you will need to access each group of properties or individual ones as you see fit.
The key to finding and catering to your ideal tenant is knowing who your properties attract. Once you've pinpointed your audience(s), you can home in on what they need and want, at least in a general way.
How do I know who I'm renting to?
If you have a large number of renters, consider meeting with your staff to get a read on who's who at your properties. Ideally you know who they are, but not to fret if you don't. Your staff is a huge resource. They act as a touch point and have more direct contact with your residents. Tap into this valuable source of information and start compiling data.
Take advantage of the technology at your disposal. Use your property management software to identify your residents by the number of people in a unit (one resident, married couple, family of four, etc.). Create user defined fields (or custom fields) in your software program to collect information like birthdays, school attending, pet ownership, and more. This will help you mine additional demographic information and shape how you are marketing your properties.
Okay, now you know who your properties attract. Now what?
Once you've identified the population your properties attract, make sure your brand reflects your desire to meet their needs. For example, if the majority of your residents are families with little ones, make sure your marketing materials reflect a family-friendly atmosphere and amenities.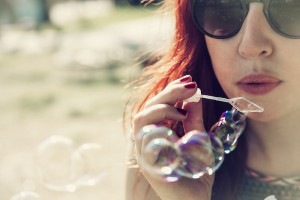 TIP! Consider providing a map with parks and playgrounds if these aren't offered at your residences. Be sure to call out family-centric destinations near the property: movie theatres, amusement parks, and pools will convey a family-appropriate space that offers a lot options for its residents.
If you find that more single professionals rent from you, be sure to flaunt amenities like complimentary Wi-Fi and cable, decked-out recreational facilities, and in-unit security systems. Don't overlook the intangible though'assets like your property's walkability, the charm of its surrounding neighborhood, and the local food scene are extremely important to this industrious portion of the population.
One factor that transcends any demographic is people's love for their pets. In fact, dog concierge is hot in the city right now. Americans spend a great deal of time (and money) on their furry friends, so it pays to cater to these affections. If you are pet-friendly already, tout this to future renters!
I think you get the picture… The key to finding your ideal tenant is to get clarity about who your properties attract and ensure that you're delivering what that particular population needs.
When in doubt, consider surveying your residents to measure if you're meeting their needs and providing the amenities and extras that they are looking for. With more information, you will keep your renters happy longer for increased retention and revenue!
Photo credit: Ian Sane/Foter/Creative Commons Attribution 2.0 Generic (CC BY 2.0)
Photo credit: gearÔö£Ôöéidhayes/Foter/Creative Commons Attribution-NoDerivs 2.0 Generic (CC BY-ND 2.0)