Sun, fun, and Rent Manager. What more could you ask for?!?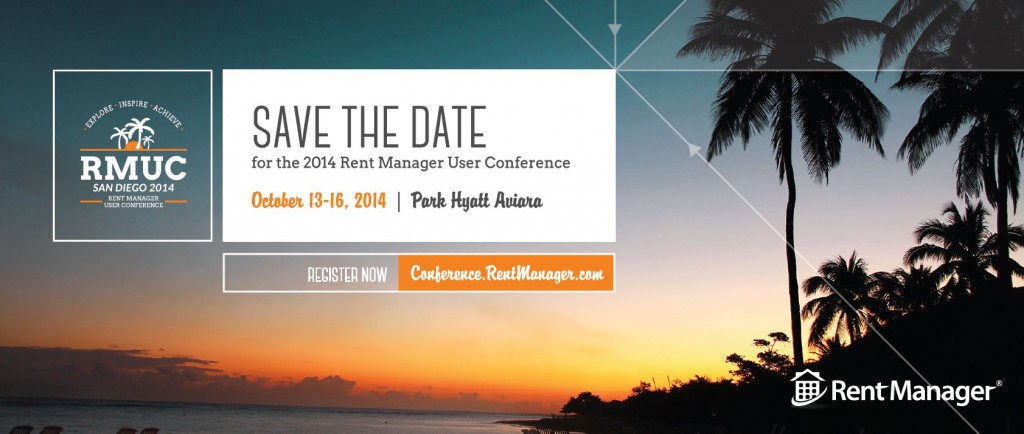 Preparations for the 2014 Rent Manager User Conference are well under way and this year's event is shaping up to be the best yet! (That's saying a lot, given the success of last year's conference at Marco Island.)
Set for October 13 16 in sunny San Diego, this year's conference will provide an abundance of opportunities for you to explore Rent Manager®, to be inspired by the real-world successes of our featured speakers and fellow conference-goers, and to achieve new levels of professional success. Highlights of RMUC.2014 include:
A combination of more than 50 traditional and hands-on courses, created specifically to optimize your use of Rent Managerand amplify your business.
Networking! Whether you want to mingle with property-management experts or connect with other professionals in your specific industry segment, there will be countless opportunities to make mutually beneficial connections.
Conference-first announcements. Lots of big news has been announced at past User Conferences, including Rent Manager 12, one-of-a-kind integrations like NDT VoIP phones, and the availability of new tools like rmInspection and rmService. Who knows what President and CEO Dave Hegemann will have to share this year!
More one-on-one technical support opportunities than ever before!
Opportunities to discuss your thoughts and ideas for Rent Manager enhancements with the developers who actually write the software.
A truly first-class destination. Situated on the sun-drenched Pacific Coast, the Park Hyatt Aviara Resort is a luxurious seaside hotel where you'll be inspired to relax and indulge!
I could go on and on about what's in store for RMUC.2014, but why not find out for yourself? Visit Conference.RentManager.com to get the whole picture. Just remember, the Early Bird Discount ends on June 1st. Get the best deal on the best conference yet by registering today!